VETERAN journalist and blogger Datuk A. Kadir Jasin is dumbfounded as to why the Malaysian Aviation Commission (MAVCOM) has granted AirAsia a conditional air service license (ASL) for six months starting Oct 1 this year until March 31, 2023.
Interestingly, the commission further stipulated that if AirAsia fails to comply with specific conditions that it has set by end-December this year, the budget carrier may not be accorded another six-months extension until September 2023. Apparently, other airlines do not seem to encounter such issue.
"What are the conditions that AirAsia has to meet by December 31, 2022? Why does MAVCOM seem to be secretive?" the former Bersatu supreme council member penned in his latest Facebook post.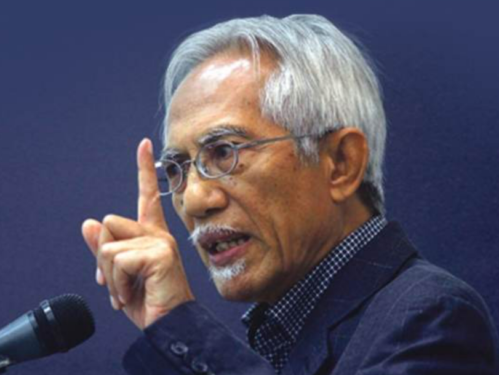 "Consumers, investors and the public deserve to know. Who knows if this ASL conditional continuation has anything to do with security or financial issues or both?"
Kadir further urged MAVCOM to be frank about its many ASL requirements.
"MAVCOM's website lists six. Of course, MAVCOM can approve ASL for up to 10 years from the date of power. So, there must be a very compelling reason why MAVCOM grants ASL a year conditionally to AirAsia," he reckoned.
"AirAsia is no ordinary company. It's a high-profile corporate organisation with owners who are influential, savvy leadership and great lobbyists. Henceforth, to be fair to all parties, MAVCOM needs to be more transparent with its explanation."
Moreover, MAVCOM needs to be transparent to passengers who have already purchased AirAsia tickets to travel after March 31, 2023, according to Hamzah Ishak who is a reader of online news outlet, The Malaysian Reserve.
"Will their flight get cancelled if AirAsia fails to meet any of MAVCOM's specific conditions?" he asked. "MAVCOM really need to allay fears among the public regarding this conditional renewal of AirAsia's ASL. What are the conditions that AirAsia currently failed to comply?"
He added: "It is noted that AirAsia is no stranger to violations of safety protocols and other conventions. In August 2020, aviation regulator Directorate General of Civil Aviation (DGCA) in India suspended two senior executives of AirAsia India for a period of three months over 'safety violations'." – Oct 18, 2022