MCA welcomes the decision of the Luxembourg Court to set aside the attachment order sought by the purported "heirs" of the Sulu Sultanate to seize PETRONAS' assets.
MCA also congratulates Minister in the Prime Minister's Department (Law and Institutional Reforms), Datuk Seri Azalina Othman, and thanks her and her team for their meritorious work in defending our country's rights and sovereignty via international platforms through the legal process which resulted in the invalidation of Dr Gondoza Stampa's appointment as the arbitrator and nullified his ruling which favoured the Sulu claimants.
This decision by the Luxembourg court is also in line with Malaysia's stance which has consistently rejected the Sulu Sultanate's "inheritance" claims since 2020.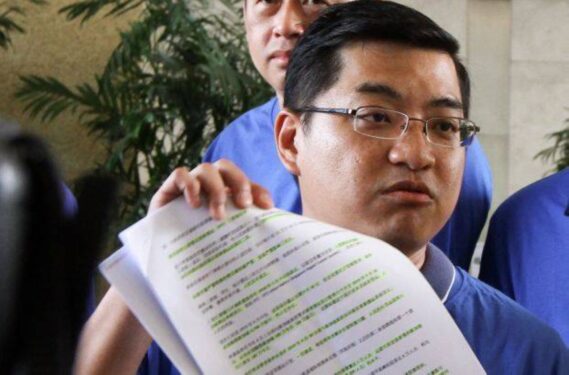 This is also a great victory for our nation and all Malaysian citizens, especially the people of Sabah who are still reeling from the Sulu Sultanate's bloody armed incursion.
This Malaysian victory is also a direct recognition of the sacrifices made by members of our security forces in protecting the country's sovereignty and should not be disputed nor challenged by any party.
Hopefully with this latest decision, the government can correct the mistake incurred by former Attorney-General Tan Sri Tommy Thomas who acknowledged the Sulu Sultanate's claims in a letter in 2019, expressing regrets over the Malaysian government's decision to stop the annual payments to the Sulu descendants following the Lahad Datu invasion.
It is therefore hoped that the government today will learn from past mistakes by introducing a practice of accountability that will strengthen the sense of responsibility among government officials so that major mistakes like this one which can threaten the sovereignty of the country will never recur.
At the same time, the MCA hopes that Prime Minister Datuk Seri Anwar Ibrahim will stand firm on this matter, and – in accordance with the laws of the land – take action against those who commit wrongdoings regardless of who they are.
For two years, Malaysia has been fighting this matter and finally a settlement draws near.
MCA hopes that there will be no more parties who compromise the country's sovereignty for their own self-interest.
In addition, the MCA also awaits better news on other international issues that also affect the nation's sovereignty, especially Malaysia's claim to Pulau Batu Puteh. – Jan 27, 2023
Dr Tee Ching Seng is MCA's International Communication & Diplomacy Bureau chairman.
The views expressed are solely of the author and do not necessarily reflect those of Focus Malaysia.