IRRESPECTIVE of political affiliation, supporters of any political parties must refrain from being fixated with any existing or former national leaders who are under investigation for alleged corruption to the extreme of acting extremely, said MCA.
MCA Youth spokesperson Jacob Lee Yee Yuan said while it is not wrong to gather at the Malaysian Anti-Corruption Commission (MACC) headquarters as a sign of solidarity, supporters must refrain from "provocative protests" that could lead to undesired consequences.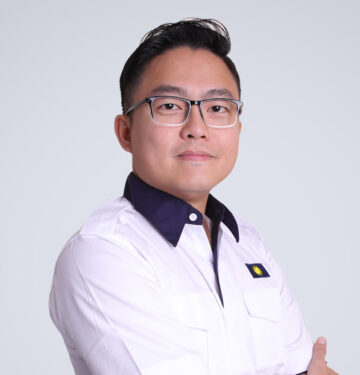 Lee was referring to supporters of former prime minister Tan Sri Muhyiddin Yassin who had gathered outside of the MACC headquarters in Putrajaya this morning in a show of solidarity for the Perikatan Nasional (PN) chairman.
Clad in red and white shirts and t-shirts, supporters of the Bersatu president and Pagoh MP started to converge at the area as early as 9am this morning.
Muhyiddin's arrival was greeted with the rallying cries of PN and Bersatu supporters, shouting "tolak PH (reject Pakatan Harapan), tolak Anwar (reject Anwar), hidup Abah (long live Abah)".
Muhyiddin, who goes to the moniker "Abah" was at the MACC headquarters to give evidence believed to be related to the case of misappropriation of government funds or the Jana Wibawa programme.
"MCA Youth is steadfast in upholding the freedoms as permitted in the Federal Constitution, the rule of law and respecting the undertakings of any authorities including the MACC to investigate any individual, and this includes former premier Tan Sri Muhyiddin Yassin," Lee said in a statement.
"All quarters including supporters are urged to respect the investigation and legal process undertaken by MACC without exerting any conspicuous or subtle pressure unto them."
Lee asserted that MCA Youth will respect any decision made by MACC or the courts regardless of any case involving existing or former national leaders.
"At the same time, MCA Youth hopes that all quarters will practise the same principle, that is to respect and accept the decision of the authorities unto any individual so as to uphold the independence of any investigating and enforcement body.
"All are innocent until proven guilty. As citizens, we need to adhere to the fourth principle of the Rukun Negara is The Rule of Law without prejudice." – March 9, 2023
Main pic credit: Reuters