THE Malaysian Communications and Multimedia Commission (MCMC) has defended its role as being duty-bound to regulate the communications and multimedia industry in Malaysia as per the provisions of the Communications and Multimedia Act 1998 (CMA 1998).
In response to the view expressed by a group of eight veteran journalists entitled "MCMC Must Stop Playing Big Brother", the watchdog reiterated that it has a primary legal duty to ensure that "online platforms are not used for the purpose of committing any offence under the written laws of Malaysia".
"This includes taking necessary actions to tackle issues such as the spread of false information, offensive content and defamation. In recent times, there has been an alarming increase in news reporting that lacks responsibility, sensibility and accuracy," MCMC pointed out in a statement.
"Some of the news outlets have been found irresponsible of spreading misleading information or intentionally publishing inaccurate content."
MCMC further noted that the rise of converged media where user-generated content gains traction and ethical reporting takes a back seat has accentuated this problem.
"With the vast amount of information available online, it becomes challenging to distinguish between fact and fiction. This poses a significant threat to societal harmony as misleading information can be easily propagated and false narratives can be created," justified the communications and multimedia industry regulator.
"MCMC has been taking the initiative to hold dialogues and meetings with news outlets in addressing outstanding concerns and issues. To combat these issues, MCMC remains resolute in executing its regulatory obligation to ensure the integrity of information and maintain societal harmony."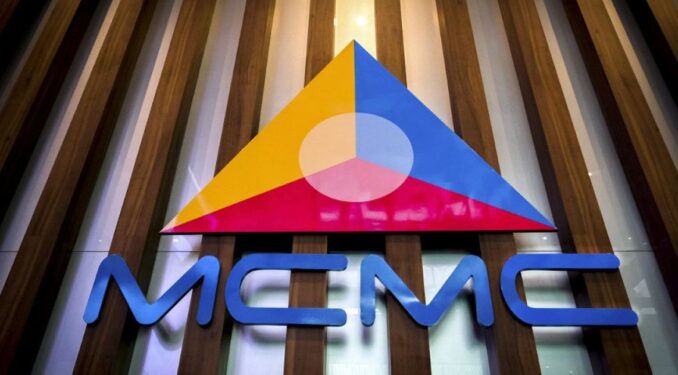 Below is the view in full by the group of eight veteran journalists who have disapproved of any attempt to use state apparatus in the like of MCMC to question, censor or block portals and online news content:
We find it totally unacceptable that the Malaysian Communications and Multimedia Commission (MCMC) is playing "Big Brother" by injudiciously blocking media online content.

We are concerned that of late, media practitioners have been called by the MCMC to explain the content they carried in their news portals and online sites.

What is more worrying is the fact that many of the so-labelled "offending" content are mere reports and opinion pieces deemed critical of the government.

We strongly disapprove of any attempt to use a state apparatus like the MCMC to question, censor or block portals and online news content.

We have seen how in previous governments even the slightest complaint from the public or members of the ruling elite was acted upon swiftly though unnecessarily.

The present government came to power on the promise to allow a free flow of information and a vibrant free press.

The complaints by media practitioners that their sites have been blocked are on the rise. It is an unhealthy trend which must be stopped immediately.

We believe that the regulatory body has other priorities, thus blocking websites is not one of them.

While we understand the Internet has become a harbinger of hate and misinformation, we believe media practitioners are disciplined individuals guided by professionalism and ethics.

The uncontrollable social media realm is understandably a problem. We acknowledge that misinformation and fake news have reached crisis level worldwide.

But we also believe the role that should be played by a free press in the country. The government must ensure a right ecosystem and a conducive environment for media practitioners to work without fear and favour.

Tan Sri Johan Jaaffar
Datuk A Kadir Jasin
Datuk Hussamuddin Yaacob
Datuk Seri Azman Ujang
Datuk Chamil Wariya
Datuk Yong Soo Heong
Datuk Zakaria Wahab
Dr G. Manimaran – Aug 30, 2023