THE hikayat and legends contained in Malaysia's ancient manuscripts – which have a history spanning more than 500 years – provide modern generations with a wealth of highly conceptualised ideas and insight into the creativity of ancient societies.
In an effort to nurture the next generation with crucial skills and knowledge, integrated marketing communications group bzBee Consult recently hosted a showcase to highlight the work of award-winning author Ninot Aziz, who champions Malay hikayat, heritage and history.
The Hikayat Fandom: Art, Books & Cultural showcase also saw the debut of four illustrated novels by Ninot: Bentala Naga Kisah Dari Makyung; Lagenda Bidasari: Dari Kisah Agung Puteri Kembayat; Puteri Saadong: Srikandi Sekebun Bunga Cerang Tegayung and Seri Gumum, Puteri Tasik Chini.
In a statement, bzBee Consult said the publication of the four graphic novels (as part of a 10-book series called the Siri Hikayat Fandom) was aimed at re-visualising Malaysia's ancient world and immersing the youth in the wonders that are our Malay legends.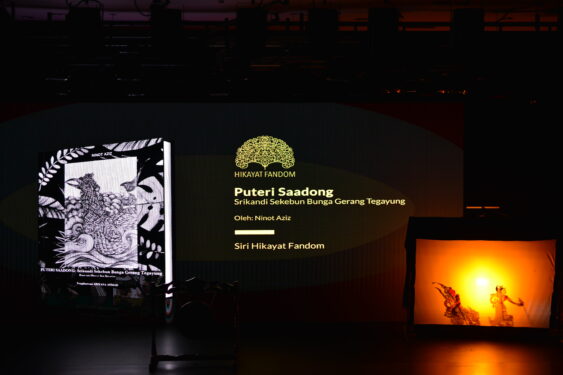 The showcase launch event, held yesterday (Sept 24) at the Malaysian Tourism Centre (MaTIC), was supported by impact-based foundation Yayasan Hasanah as the showcase aimed to promote the hikayat, legends and stories that have helped shape the psyche and intrinsic values of the country's people.
It brought together prominent cultural practitioners including national laureate Prof Dr Muhammad Salleh and dance maestro Tharawat Ismail Bakti, with special performances by Primadonna Makyong Fatimah Abdullah, Pakyong Negara Rosnan Rahman, Kumpulan Akar Seni Malaysia led by Mohd Hazlami Harun and the Arjuna Sukma Wayang Kulit Group.
"We are pleased to support the Hikayat Fandom: Art, Books & Cultural showcase through the Arts for All Seasons (ArtsFAS) grant," said Yayasan Hasanah art, culture, public spaces head Zainariah Johari.
"Such collaborative arts can be a powerful catalyst for economic activities and spur arts and culture communities to excel," she noted.
"A bridge to reconnect youths to Malay folklore"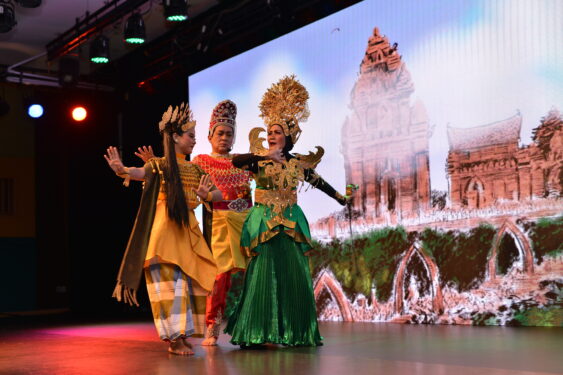 Echoing Zainariah, Ninot said her hikayat book series was created as a bridge to reconnect the current generation with Malay folklore and heritage by reviving the country's hikayat with a modern and fresh take.
"The book launch of Hikayat Fandom was simultaneously a demonstration of how hikayat, legends and stories can serve as a basis to harmoniously unite the arts industry across all its main forms: visual arts, performing arts, music and literature," she said.
However, Ninot lamented that due to the rarity of Malay folklore being portrayed in current media and the fast emergence of social media and pop culture, the public's interest in exploring hikayat, legends and stories has diminished greatly.
"This places the survival of our hikayat, a core component of our national identity, heritage and culture, in a state of great peril," she warned.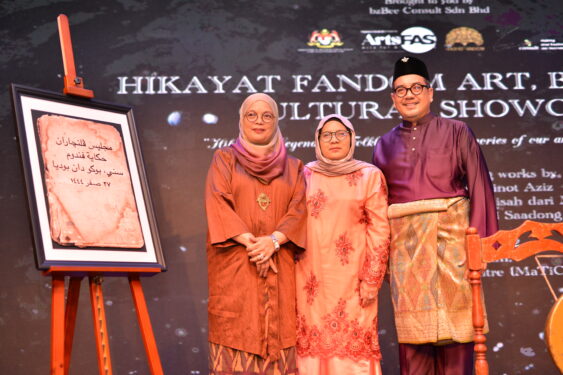 Meanwhile, bzBee Consult managing director Prof Said Bani said: "Culture is rooted in the 'heart' of societies – it's a dynamic, challenging and (an) independent force formed by its own people and enlightened by tales of generations past.
"With the multidimensional efforts of Hikayat Fandom: Art, Books & Cultural showcase, we can preserve the stories and legends that set us apart from the rest of the world."
Ninot's work on the matter has been recognised under the 50 Best Malaysian Titles for International Rights 2021-2022 award.
An exhibition of the body of work created by Ninot and three major illustrators, Walid
Muhammad, Dani Warguide and Ariyana Ahmad, the showcase is open to the public at MaTIC in Jalan Ampang, Kuala Lumpur, until the end of next month. – Sept 25, 2022
All photos are credited to bzBee Consult