TAN Sri Mokhzani Mahathir looks set to go down in history as Sapura Energy Bhd's luckiest 'shareholder' as the financially-strapped global integrated oil & gas (O&G) outfit struggles to make its maiden settlement in relation with the slew of winding-up petitions filed since February.
In a Bursa Malaysia filing yesterday (March 31), Sapura Energy said its subsidiary Sapura Fabrication Sdn Bhd (SFSB) has reached a settlement with Sun Hardware Enterprise Sdn Bhd, which served a petition on Feb 18 for RM70,597.63 owed by SFSB.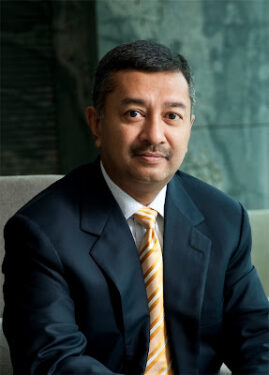 SFSB owed the amount for the purchase of materials including compacted steel wire ropes, bulldog clips, aluminium tags and magnetic filter.
As for Mokhzani, who is the second son of two-time former prime minister Tun Dr Mahathir Mohamad, he ceased to become substantial shareholder of Sapura Energy after disposing almost 385 million shares in the company on Nov 7, 2017, according to a Bursa Malaysia filing back then.
Mokhzani would have netted RM578 mil in proceeds from the share sale based on the stock's closing price of RM1.50 on that day – otherwise two times more should he had trimmed his stake in Sapura Energy in a big way three years earlier.
A week prior to his stake disposal, StarBiz reported that Mokhzani was looking to sell off his entire 10.1% stake in Sapura Energy of 605 million shares. The shares were held by his British Virgin Islands registered private vehicle, Khasera Baru Ltd.
Notably, in February 2014, four months before the collapse of crude oil prices, Mokhzani, via Khasera Baru, had sold 190.3 million shares in SapuraKencana Petroleum Bhd (before Sapura Energy assumes its current name on March 24, 2017) at a price of RM4.30 apiece. This gave them proceeds of RM820 mil.
To re-cap, Mokhzani and his business partner Datuk Yeow Kheng Chew (KC Yeow) had left the board of Sapura Energy ion Dec 6, 2013. Mokhzani has since then been paring down his stake in Sapura Energy.
Whether Mokhzani still holds the 'token stake' in Sapura Energy today is immaterial as a major chunk of his stake has been disposed of at a decent price.
As of yesterday, two more Sapura Energy's subsidiaries – Sapura Offshore Sdn Bhd and Sapura Geosciences Sdn Bhd – were served with winding-up petitions from VKI Marketing Sdn Bhd (RM210,443) and Tumpuan Megah Development Sdn Bhd (RM590,000) respectively.
At 4.20pm, Sapura Energy was unchanged up 0.5 sen or 14.29% to 4 sen with 6.39 million shares traded, thus valuing the company at RM559 mil. – April 1, 2022