THE December 2021 flood holds the record for the highest death toll of 54 fatalities in Malaysia's flood history.
Over the past few weeks, MetMalaysia had announced that thunderstorms and heavy rain that can potentially cause severe flooding – or likely more destructive than the December 2021 flood – is anticipated to strike Malaysia.
And just recently, the Yang Di Pertuan Agong had advised relevant agencies and the rakyat to brace for the coming floods after being briefed by the National Flood Forecasting and Warning Centre (PRABN) on the year-end weather and flood situation.
As Malaysians are shuddering with fear on how and what is the Government doing to prepare and protect them from this approaching calamity, Prime Minister Datuk Seri Ismail Sabri Yaakob had suddenly announced the dissolution of Parliament yesterday (Oct 10), thus confirming that GE15 will most likely/definitely be held during this monsoon season.
Ironically, this decision came four days after news reports had highlighted that during the National Climate Forum organised by MetMalaysia on Oct 6, disaster and weather agencies represented by their respective deputy director-generals had opinionated that GE15 should not be held during the northeast monsoon given the high risk of flooding (as it is, floods are already impacting several states).
This shocked the rakyat and others as we reflect back to past decisions made by politicians overriding the advice/advisories from the professionals and experts which has led to increasing hardship and even deaths.
Sad and tragic past experience
Case in point, Malaysia had received accolades nationally as well as internationally when our medical professionals and experts were managing the COVID-19 so well, maintaining COVID-19 cases in three digits and COVID-19 deaths at two digits level.
Then came the Sabah state by-elections in September 2020 even as the Health Ministry (MOH) had strongly advised against holding the elections. Such advice was ignored and election machinery were set in motion to organise the polls.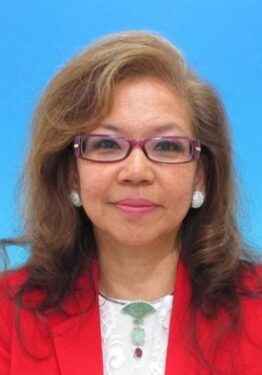 This was when Malaysia's daily virus cases started to skyrocket given voters and politicians went back and forth between Peninsular Malaysia and Sabah for the polls.
From 808 accumulative cases during nomination day on Sept 12, infection rate almost doubled to 1,547 cases by polling day on Sept 26 prior to the COVID-19 situation which deteriorated further with a spike in four weeks after the voting day to more than 10,000 case on October 24, hence making Sabah the first state in Malaysia to record peak cases.
Ironically, this event had triggered the escalation of COVID-19 cases that reached five digits and COVID-19 deaths by three digits.
Statistics of storm/flood destruction
The World Meteorological Organisation (WMO) Atlas of Mortality and Economic Losses from Weather, Climate and Water Extremes for a 50-year period (1970-2019) spotlighted that weather, climate and water hazards accounted for 50% of all disasters, 45% of all reported deaths and 74% of all reported economic losses.
The WMO further outlined that of the top 10 disasters, the hazards that led to the largest human losses during the period have been droughts (650 000 deaths), storms (577,232 deaths), floods (58,700 deaths) and extreme temperature (55,736 deaths).
WMO dovetailed that flash floods are among the world's deadliest natural disasters with more than 5,000 lives lost annually and that their social, economic and environmental impacts are significant.
WMO further underscored that accounting for approximately 85% of flooding cases, flash floods also have the highest mortality rate among different classes of flooding.
The US National Oceanic Atmospheric Administration (NOAA) has reported that more deaths occur each year due to flooding than from other thunderstorm-related hazards.
It further highlighted that the US Centre for Disease Control (CDC) reported that over half of all flood-related drownings occur when a vehicle is driven in hazardous flood water and that the next highest percentage of flood-related deaths is due to walking into or near flood waters.
The main reason is that people tend to under-estimate the force and power of water. – Oct 12, 2022
Part 2: The Scenario for Malaysia and some recommendations
Sheriffah Noor Khamseah is an innovation & nuclear advocate as well as an alumna of Imperial College, University of London, UK.
The views expressed are solely of the author and do not necessarily reflect those of Focus Malaysia.