THE Science, Technology and Innovation Ministry (MOSTI) through Cradle Fund Sdn Bhd has launched the MYStartup Accelerator programme which offers an array of world-class mentors and potential funding opportunities to selected tech start-ups in Malaysia. 
Running from June to December 2022, the first cohort of start-ups from the MYStartup Accelerator programme stand to benefit from an expansive list of mentors and experts in fields, such as business scaling and market access.  
Participating start-ups will also gain access to other partner benefits and resources worth up to RM2 mil on top of the chance to partner with any of the 80 corporate bodies from the programme's exclusive database. 
"We are excited to see Malaysian technology start-ups reap the benefits of this programme and experience the explosive growth that await them," said Cradle acting group chief executive officer Norman Matthieu Vanhaecke. 
"Malaysia is fast becoming a force to be reckoned with in the digital and technology industry in Southeast Asia, and this augurs well with MOSTI's aspiration for the nation to be recognised as a leading startup hub." 
Vanhaecke further noted that many exciting offerings await participating start-ups throughout the six-month programme. 
The top 33 start-ups who met the set criteria were selected from more than 500 applications received to the programme.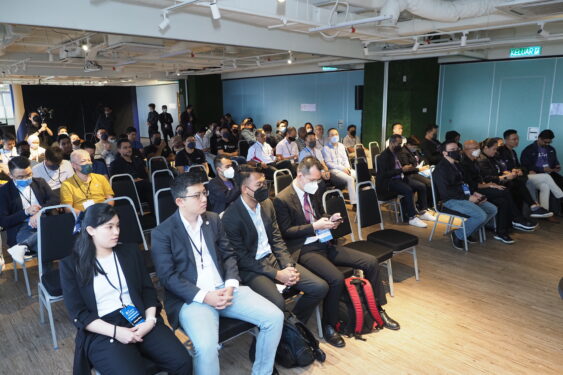 These successful candidates will receive world-class assistance and guidance through workshops by seasoned experts providing start-ups with an opportunity to scale their business exponentially on a regional scale while opening up funding opportunities.  
Executed by Cradle, the MYStartup Accelerator programme is part of the larger MYStartup strategy initiated by MOSTI where it aims to create global successful Malaysian start-ups.  
The programme provides access to 18 angel investors who themselves are proven start-up founders, and will further guide the participants throughout their market expansion and scaling up journey. 
On top of gaining access to money-can't-buy opportunities, participants of the MYStartup Accelerator programme can look forward to the perks that await them after the Demo Day.  
Potential funding opportunities may come from either Cradle's CIP Sprint grant programme, which provides funding up to RM600,000, or follow-on funding from potential partners valued up to RM1 mil.  
Other post-programme benefits include opportunities to participate in local and overseas immersion programmes and access to various tools and resources. 
Listed as one of the 16 interventions identified under five Ecosystem Drivers in the Malaysian Startup Ecosystem Roadmap (SUPER) 2021–2030, the MYStartup Programme plays a significant role in empowering economic growth through science, technology and innovation. 
While SUPER is aligned with other initiatives such as the National Policy on Science, Technology and Innovation (DSTIN), National Entrepreneurship Policy 2030 and National Fourth Industrial Revolution (4IR) policy, the MYStartup Programme aims to further unify various players and enrich the start-up network in encouraging high-impact collaborations at the ecosystem level. 
Initiated by MOSTI and powered by Cradle, the MYStartup Programme will see participating start-ups benefiting from various development programmes and funding opportunities. 
For more information on the MYStartup Programme, start-ups and ecosystem players are encouraged to log on to www.mystartup.gov.my.  — June 14, 2022