"PRIVATE vehicle owners should make sure their motor insurance covers passengers". This was the advice given by a lawyer in a recent report.
As a trainer for tourism including transport operators, I wish to offer my two cents.  
I started selling life and general insurance more than 50 years ago before the director-general of insurance introduced the registration of insurance agents in 1973. The public then was very ignorant about insurance and many still are today. 
Some years back, there were several reports of the elderly being denied insurance cover as complainants did not understand the basic concept of insurance; although money is used for paying premiums, insurance policies could only be bought by those in good health or at low risk. 
Besides, the premiums collected by an insurance company must be enough to pay for all claims and expenses, with some left for profits, to justify taking such risks. It would not be sustainable if premium income was too low or claims too high as it is a business and ought to be profitable.  
When annual premiums for certain insurance policies are very low, risks taken by insurance companies are just as minimal and these include covers for legal liability to passengers (LLTP) and legal liability of passengers (LLOP). 
The law requires all motor vehicles on public roads to include "act cover", which insures the legal liability of drivers for causing injuries to third parties or people not travelling in the same vehicle. They could be anyone in other vehicles, motorcyclists, cyclists, pedestrians and others.    
The "act cover" may be the cheapest motor insurance policy a vehicle owner can buy but it is not popular as it does not cover instances of causing damage to other vehicles or properties.
Unless denied by an insurance company, an owner would opt to pay slightly more for third-party cover.  
For example, a 15-year-old car may no longer be insured under comprehensive cover and the owner would have to make a third-party claim against the driver that caused damage to his vehicle.
The total cost of repairs following a major collision could amount to tens of thousands of ringgit.  
Why third-party insurance cover is needed
Contrary to popular belief, fare-paying passengers in buses and taxis are not covered by the vehicle's motor insurance policy, at least not directly, as the compulsory LLTP kicks in only when the bus or taxi driver was at fault in the road accident.  
Just like third-party insurance claims for injuries, LLTP cover is triggered only after establishing the bus or taxi driver was at fault.
In a civil suit for accidents involving two or more vehicles, the court would determine the percentage contributed by each driver leading to the collision. 
The amount of compensation would depend on the injuries suffered, medical expenses incurred, the future cost of medical care which may be for life for those totally and permanently disabled or loss of potential income until retirement age. All these would vary greatly with individuals. 
Hence, the importance of insurance cover for third-party injuries on all motor vehicles and LLTP in buses and taxis.
However, making such insurance covers compulsory by law does not automatically ensure they are in force all the time.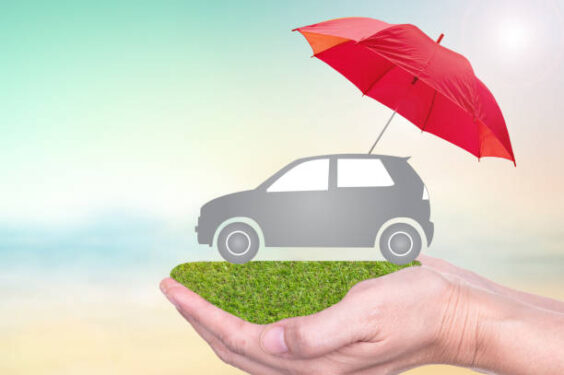 Under the terms and conditions of all motor insurance policies, it is clearly stated that there is no cover if the vehicle was driven under the influence of drugs or alcohol.
Also, private vehicles should not be used for hire or reward, meaning they must not be rented out for a fee or used for taxi service as in e-hailing.  
It is up to individual owners to arrange for additional covers, which include damages caused by floods, windstorms, landslides and other natural disasters or malicious damages resulting from strikes, riots and civil commotions.  
Annual costs for covering LLTP in private cars are low, normally at 25% of third-party premiums. Injured passengers, who are usually family members, would have to sue the driver so that the court could award compensation and compel the insurer to pay. 
As for LLOP, the annual premium is only RM7.50 per annum per vehicle. This covers any passenger that may be negligent, such as those who open a car door recklessly without looking and the pedestrian, cyclist or motorcyclist who may crash heavily into the door in a split second.
My take
As for me, I will not recommend whether owners of private vehicles should insure for LLTP or LLOP.
Although premiums are affordable, the risks are equally minimal. But car rental companies could use LLOP as a selling point to show customers their finesse in the service offered.  
I have set up a few car rental and leasing companies and have always included LLOP for every vehicle in the fleet. As LLTP is not compulsory in "hire and drive" vehicles, it is added on a request or need basis; the premium is also much higher than those licensed under "luxury taxis". 
Furthermore, I wish to remind all vehicle owners to read, understand and comply with all the terms and conditions of the motor insurance policy as insurance companies are known to have repudiated cover or claim if a term or condition stipulated in the contract was breached.  
For example, there is no cover when a driver operates a vehicle without a valid licence, such as the competent driving licence (CDL) for the class of vehicle, public service vehicle (PSV) licence for buses and taxis and goods diving licence (GDL) for lorries and cargo vans.  
It is imperative that transport operators monitor the expiry dates of their CDL, PSV and GDL  licences closely and facilitate their drivers to live a healthy lifestyle so that they could pass proper medical examinations annually for renewal of their vocational licence and the safety of other road users. – Sept 13, 2022
YS Chan is a master trainer for Mesra Malaysia and Travel and Tours Enhancement Course and an ASEAN Tourism Master Trainer. He is also a tourism and transport business consultant. 
The views expressed are solely of the author and do not necessarily reflect those of Focus Malaysia.