THE ranking of ASEAN markets most preferred by buyers from China changed little during the COVID-19 pandemic, with Malaysia remaining the second most preferred destination.
According to a new report by industrial real estate agency Juwai IQI, Thailand, Malaysia, Vietnam and Singapore remained in first to fourth places for the first half of 2022 (1H 2022), the same as it was in 1H 2019.
However, Indonesia has since advanced up the list above the Philippines and Cambodia, while Laos remains in last place among the eight countries considered.
The rankings were based on buying inquiries made by mainland Chinese and Hong Kong buyers through Juwai IQI's online portals, Juwai.com and Juwai.asia, and a network of more than 25,000 agents.
In the report, Juwai IQI co-founder and group CEO Kashif Ansari said Thailand has been the top destination for Chinese cross-border property buyers since 2018 when it surpassed the US in the number of Chinese buyer inquiries it attracts.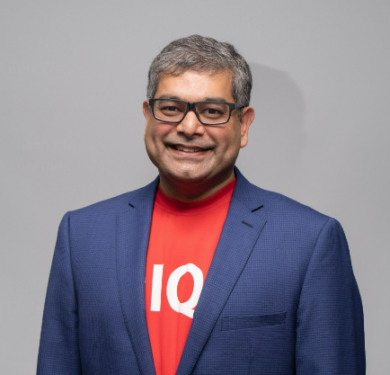 He attributed this to Thailand's "appealing lifestyle", affordable luxury property prices, beach second home destinations such as Pattaya and Koh Samui and the country's proximity to mainland China.
As for Malaysia, Kashif noted that the country is similarly geographically proximate, affordable and offers an appealing lifestyle to buyers from China, especially the colder north.
He added that Malaysia has deep economic ties with China and these commercial relations inevitably led to a population of Chinese expats living in the country.
Besides that, Malaysia's economy is recovering rapidly from the pandemic – as a result of full-year 2022 gross domestic product (GDP) growth forecasted to reach 5.5%, "giving life" to job growth and household income measures.
"Many Chinese buyers believe Malaysia's market will recover from its current weakness in the coming year and reward investment," Kashif said.
"Opening the door to wealthy migrants"
On the other hand, Malaysia's new Premium Visa Programme (PVIP) also played a role in attracting Chinese buyers as it "opens the door" to wealthy migrants who wish to reside and work in the country.
"It is the latest move towards transforming the emphasis of Malaysia's immigration policy from quantity to quality.
"Juwai IQI believes the new visa programme will succeed in attracting close to its target of 1,000 participants in the first year. The conditions are not demanding and the benefits of living in Malaysia under a long-term visa are very attractive."
Kashif said foreigners want to be able to live and work in Malaysia, send their children to local international schools and not have to worry about renewing their visas every six or 12 months.
The conditions for residency under the PVIP include having an income of RM40,000 per month, an RM1 mil deposit in a Malaysian bank and an upfront participation fee of RM200,000 per applicant and RM100,000 per dependent.
The visa is valid for 20 years, although renewals are required every five years.
Kashif said apart from the Chinese, the top nationalities participating in the PVIP will include Japanese and other Asian nationalities, then Europeans, North Americans and the Gulf nations.
Juwai IQI's report, China Property Slowdown Drives Southeast Asia Property Investment, also found that China's residential real estate crisis is undermining demand for domestic property and pushing Chinese investors overseas.
Since the property market looks like it may remain stalled for years, the situation is giving impetus to a new Chinese overseas investment boom – although one likely to be more restrained than what took place from 2014 to 2018. – Sept 24, 2022
Main photo credit: Holiday Homes Times