THE Malaysia External Trade Development Corporation (MATRADE) and National Aerospace Industry Corporation Malaysia (NAICO) are proud to announce Malaysia's participation at the 54th International Paris Air Show (IPAS) 2023.
"The Malaysian aerospace sector plays a vital role in driving Malaysia's advancement in innovation and technology as well as high-value exports. It is a key focus area outlined in the 12th Malaysia Plan and the Malaysian Aerospace Blueprint 2030.
"With a well-established industry and strong capabilities in aircraft assembly and maintenance, Malaysia boasts one of the largest aerospace sectors in Southeast Asia, supported by a skilled workforce," said MATRADE CEO Datuk Mohd Mustafa Abdul Aziz.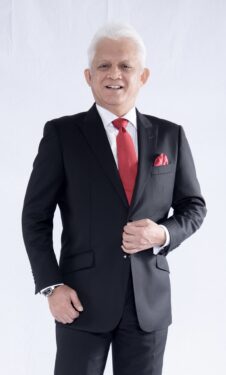 This major event is currently scheduled to take place from June 19 to 25, 2023 in the Le Bourget Parc des Expositions and is organised by the Salon International de l'Aéronautique et de l'Espace (SIAE), a subsidiary of GIFAS, the French Aerospace Industries Association.
IPAS 2023 is a biennial trade show for the aerospace industry, attracting major players such as Airbus, Boeing, Embraer and Bombardier.
Under the leadership of the Investment, Trade and Industry Ministry (MITI), MATRADE and NAICO, the Malaysia pavilion provides a dynamic platform for Malaysian aerospace companies to expand their global presence and explore strategic opportunities for technological development, all while promoting Malaysia as the Southeast Asian aerospace industry hub and fostering partnerships with foreign companies to strengthen Malaysian companies' capabilities.
The national pavilion will feature 14 Malaysian exhibitors this year, including corporations, state investment promotion agencies and the Malaysia Aerospace Industry Association (MAIA).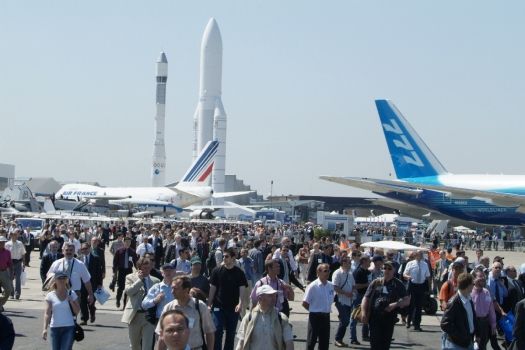 Participation in IPAS 2023 is essential for Malaysia since it provides an opportunity to highlight the country's aerospace industry's growth and change in the post-pandemic age.
The Malaysian delegation aims to demonstrate Malaysia's commitment to sustainability, innovation, advanced manufacturing technologies, and supporting the stability of the global supply chain.
According to Mustafa, MATRADE is always committed to generating more opportunities for Malaysian aerospace companies to capitalise on the demand of the global aerospace market.
Joining forces with MITI, MATRADE and NAICO, the Malaysian Investment Development Authority (MIDA), Invest Selangor Bhd, Iskandar Regional Development Authority (IRDA), Negri Sembilan Corporation (NS Corp) and Pahang State Secretary Incorporated are promoting Malaysia as the Southeast Asian aerospace industry hub.
Moreover, MATRADE is devoted to forming strategic partnerships with global counterparts, focusing on areas such as Malaysian product and service sourcing, OEM outsourcing, R&D for commercialisation, capacity-building activities and other high-impact collaborations with mutual benefits in mind.
Discussions with various government agencies, leading firms like as Airbus and Boeing, consultancies, and trade groups will be held during the show to further promote the Malaysian aerospace sector.
Furthermore, in terms of trade performance, Malaysia's aerospace industry had total trade of RM24.04 bil in 2022, with exports growing 9.1% to RM6.32 bil from RM5.79 bil in 2021.
Malaysia's top exports for the aerospace sector include parts for planes or helicopters, aircraft and aircraft parts among others. France, the US, the UK, China and Singapore were Malaysia's major export destinations last year.
Notably, Malaysia experienced a remarkable increase of 99.1% in exports to France, reaching RM1.78 bil.
"Looking ahead, Malaysia aspires to become the leading aerospace nation in Southeast Asia, fully integrated into the global market. We project annual revenue of RM55.2 bil and the creation of over 32,000 high-income jobs as stipulated in the Malaysian Aerospace Blueprint 2030," noted Mustafa.