FORMER prime minister Tan Sri Muhyiddin Yassin has urged the Government to provide a "lifeline" to micro, small and medium-sized enterprises (MSMEs) to help them cope with an economic situation that has become increasingly challenging.
The Perikatan Nasional (PN) chairman said he attended a roundtable discussion with the Malay Chamber of Commerce Malaysia (DPMM), whose members – who are also MSME owners – had voiced their concerns when it comes to cashflow problems.
"To ensure that an economic recovery process is possible, the Government should ensure that MSMEs around the country are given a 'lifeline' to be able to breathe in an increasingly challenging economic situation," he said in a Facebook post.
"I'm afraid if no drastic steps are taken by the Government in Budget 2023, more MSMEs would be forced to go out of business.
"What's worse, more Malaysians might even lose their jobs and sources of income. Don't wait for the situation to get worse; do something right away."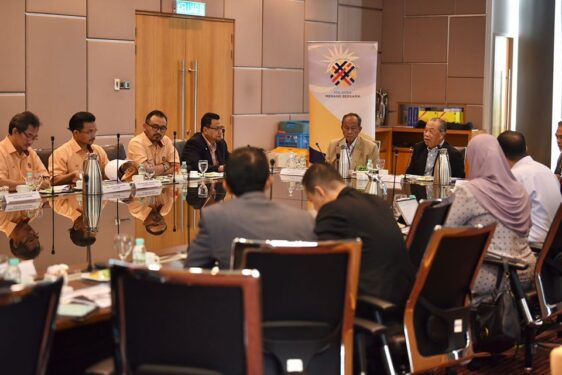 According to the Pagoh MP, the plights of MSME owners had been highlighted by the National Recovery Council (MPN) which he chairs, adding that he had also previously proposed for a special loan moratorium for this category of business owners as many of them were still struggling to recover from the effects of the COVID-19 pandemic.
"The situation is further aggravated by the third increase in the overnight policy rate (OPR) by Bank Negara Malaysia this year," he added.
"Considering that 53% of the 950,000 SMEs registered in the country are Malay- and Bumiputera-owned businesses, I urge the Government to take immediate action to ease the burden of those who are badly affected." – Oct 6, 2022
Main photo credit:  Facebook | Muhyiddin Yassin