MUDA president Syed Saddiq Syed Abdul Rahman stated his party managed to raise a whopping RM854,350.82 in its Hustle initiative and promised to attract more support with new initiatives that it will roll out soon.
"I'm profoundly grateful that our MUDA Hustle initiative has successfully managed to raise an impressive total of RM854,350.82. This accomplishment wouldn't have been possible without the unwavering support and help from all Malaysians," he penned on his Twitter page. 
The party is fielding a number of candidates in the upcoming state elections (PRN). It is raising funds to help with their campaigns.
Meanwhile, Syed added that MUDA will continue with another fundraising initiative – a painting auction. 
Among the artworks open for bidding is one by a prominent national artist Yusof Ghani. Yusof is a renowned name in the art world and his works have been exhibited both locally and internationally. 
On the other hand, MUDA faced a setback in the PRN when their candidate Muhammad Noriswan Ishak, also known as Iswan Ishak decided to quit after being selected to contest the Repah state seat in Negri Sembilan.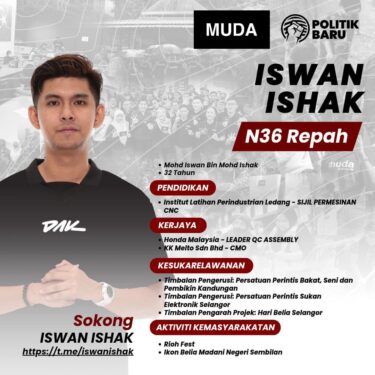 Iswan's withdrawal from the polls now leaves the party with only one candidate who will contest in the state.
"MUDA respects his decision and wishes him well for the future," MUDA Negri Sembilan chief Tarmizi Anuwar said adding that the party is not going to replace Iswan. – July 29, 2023
Main photo credit: The Edge Markets