STANDING on their own two feet or contesting under the Pakatan Harapan (PH) banner? The Malaysian United Democratic Alliance (Muda) has to decide on how it intends to field its candidates for the impending 15th General Election (GE15). 
A party source had revealed that there has been no discussions nor any decision with the PH leadership on seat allocations for the newly formed party which focuses on youth politics. 
Muda Deputy President Amira Aisya Abd Aziz confirmed in a Malaysiakini report that there has been no official meeting on seat negotiations between Muda and Pakatan. 
"So far, only the Muar parliamentary seat helmed by its incumbent MP and Muda President Syed Saddiq Syed Abdul Rahman is Muda's ticket to contest in," she was quoted as saying. 
This was based on terms of agreement made with PH that both parties will make sure that seat negotiations will not touch or interfere with incumbent seats.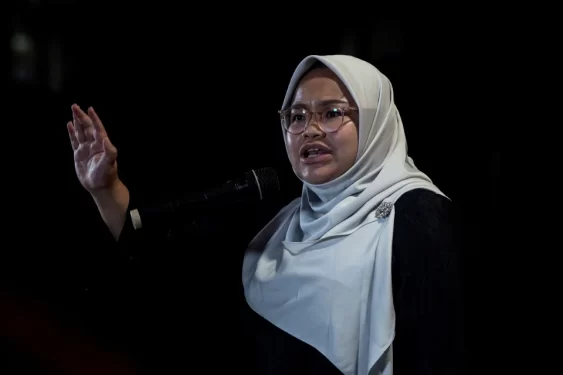 The other two requirements that Muda needs to adhere to is to support Pakatan's Prime Minister candidate and if Muda intends to have discussions with the coalition, it has to seek the approval of the PH presidential council. 
However, the source says the party leadership can't wait too long as the impending election will be held very soon, thus it may have no choice but to move forward to discuss other seat allocations in the event of no discussions with Pakatan.
Muda is only asking for six to seven parliamentary seats for GE15 and the leadership believes that their request is not unreasonable, one which the PH leadership should not hesitate in granting their request. 
While Muda is in anticipation for the PH leadership to discuss and come to an agreement on seat allocation, the Opposition in the eyes of many may be deemed as reluctant in allocating seats for Muda.
During the Johor state elections, Muda performed well after Amira won the Puteri Wangsa state seat. Amira won with a majority of 7,114 votes. The young hopeful managed to garner 22,884 votes in the six-cornered fight. 
The other Muda candidates that contested were R. Sangaran (Machap), Azrol Rahani (Bukit Permai), Fikri Musa (Parit Raja), Rashid Abu Bakar (Larkin), Nurafiqah M. Zulkifli (Bukit Kepong) and Lim Wei Jiet (Tenang).
It is proven that Muda has huge support amongst the young voters after Amira's Johor victory. Muda is beyond a doubt an integral part of the country's politics where it has the ability to attract the younger voters, its relevance is all the more needed in the impending election where the number of young voters have increased due to the Undi18 and Automatic Voter Registration. 
For Pakatan however, allocating the seats to Muda without any delay would only mean an even greater victory for the coalition come GE15. 
The younger voters are either interested or disinterested in politics and Muda has the advantage of shaping their thought process when it comes to why they need to vote to get rid of the corrupt in power and make way for a new, fair and just leadership in governance. – Oct 19, 2022
Main photo credit: Bernama