PROBABLY by leveraging power of youth and TikTok, Perikatan Nasional (PN) chairman Tan Sri Muhyiddin Yassin is now expecting the coalition to win "nearly 20 seats" in the Penang state polls, hence enabling it to wrest control of the state from Pakatan Harapan (PH).
Even though the coalition is deemed underdogs and are constrained by all types of obstacles and pressure, the Bersatu president said everything is not impossible in today's political atmosphere.
"Currently the country is facing a leadership and economic crisis that is quite critical," he penned in a Facebook post after opening the Penang state level PN convention yesterday (June 17) evening. "The national leadership under the PH-UMNO coalition government clearly has no direction in driving the economy out of the crisis."
In rallying supporters at the Penang PN Convention held at the state Gerakan headquarters earlier, the former premier urged PN coalition members to work extra hard to win one more seat for a simple majority in the 40-seat legislature.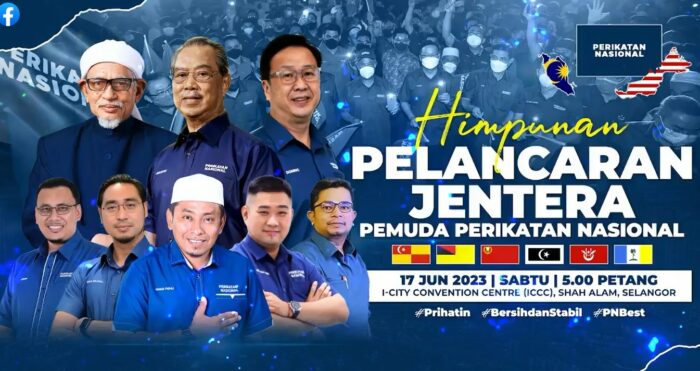 "We only need only 21 (seats) to do achieve this. Now, it is almost 20," he noted, pointing to the fact that the PAS-Bersatu-Gerakan coalition has almost completed its negotiation of seat distribution. "So, if we want to win, we just need a bit more effort. Just 1% more of your power."
While a state-level win would not change anything at the national level, the Pagoh MP stressed that the impact from a six-state win – should that happen – would reverberate nationwide.
"This would ease our takeover of the federal government in the future, God-willing," he justified.
Earlier, the Free Malaysia Today (FMT) reported state PN Youth chief Zuzalee Ariffin as revealing that based on the coalition's research, 55% of Penang Malays supported PN while 28% backed Barisan Nasional (BN) and 15% are PH supporters.
On the reverse, 93% of Penang Chinese supported PH with 1% backing PN and 5% supporting BN. Indians are also seen to be largely with PH at 84% with 12% of the community backing BN and 4% supporting PN.
"We just need a little swing from the Chinese and Indian voters to win. In fact, to win in Penang, we have to work hard on winning over Chinese votes," he added. – June 18, 2203