WHILE former premier and Bersatu president has courted vast support and sympathy within leaders and supporters of Perikatan Nasioanl (PN), the bottom line which oft-times is overlooked is that "suing someone in court is not an easy matter especially if the person is a dignitary".
Henceforth, just like other dignitaries who are charged with crimes – no matter what type – it is expected of Muhyiddin and his supporters to give excuses that they are victims of persecution, political conspiracy, selective prosecution and so forth, according to veteran journalist and blogger Datuk A. Kadir Jasin.
But what is forgotten is that the entire investigation process is tedious and cannot be underestimated.
"In the case of corruption, evidence of money flow (money trail) must be strong with the arrest and prosecution of people in the money trail such as treasurers or middlemen," penned the former Bersatu supreme council member (left on Aug 6, 2020) in a Facebook post.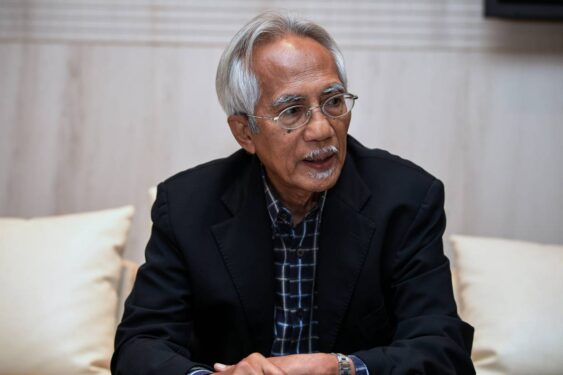 "If the evidence is not strong enough, the Attorney-General (AG) will not prosecute. It's either investigate further or close the case."
Moreover, as Kadir puts it, not only are the investigation officers be "worried sick" to handle high level cases, the accused could also make "all sorts of excuses to delay the investigation" or even engage a counsel from a famous law firm to represent them.
"(In essence), when a person is arrested and charged, it means the case is strong enough. The AG will only agree to prosecute if in his view the likelihood of guilt is high enough," he deduced.
"(As such), all the talks about political motives, conspiracies, selective prosecution and so on are mere excuses. Every leader (in Muhyiddin's position) will claim to be innocent in front of his supporters. We don't even say he is guilty until he is sentenced."
Instead of rallying behind him, Kadir is of the view that it could be better for Muhyiddin's sympathisers or party supporters to instead "collude or even conspire to eradicate evil and do good".
"People who indulge in bribery are not fools who are blind to the law. It is rare for stupid people or people without power to commit corruption. This is not as if dishing out RM5 to the policeman after being caught running a red light."
What's Kadir's verdict on the matter then?
"Those who are involved in corruption are (typically) people with power. For kickbacks, they dish out projects, contracts and concessions. They know corruption is wrong. But they also take risks because they think they can get away with their wrongdoing," he opined.
"There are even some who were close to being arrested for corruption but survived because they have a lifeline or able to kowtim (settle or come to a compromise on an issue)." – March 11, 2023