Editor's Note: MYEG has in a Bursa Malaysia this morning (Feb 14) announced a one-hour trading halt of its shares beginning 9am with trading to be resumed at 10am.
MyEG Services Bhd (MYEG), Malaysia's flagship e-government service and solution provider, has assured motorists this morning they can continue renewing road taxes and driving licenses through the group's existing channels with the added flexibility now for users to forgo receiving physical copies of their documents.
But whether this piece of news can turn the tide on its dimming prospect is anybody's guess after its share price tanked to a 52-week low of 57 sen yesterday (Feb 13) before paring loses to close at 60.5 sen or 0.5 sen or 0.82% lower than Friday's (Feb 10) closing with a hefty 217.05 million shares traded which made the counter the day's most active traded stock.
To make matters worse, heavy offloading of its shares by institutional investors will surely dent a hole on its prospects. The Employees Provident Fund (EPF) – in a dumping exercise reminiscent of glove stocks previously – sold 65.98 million MYEG shares on Feb 8, according to a Bursa Malaysia filing yesterday (Feb 13).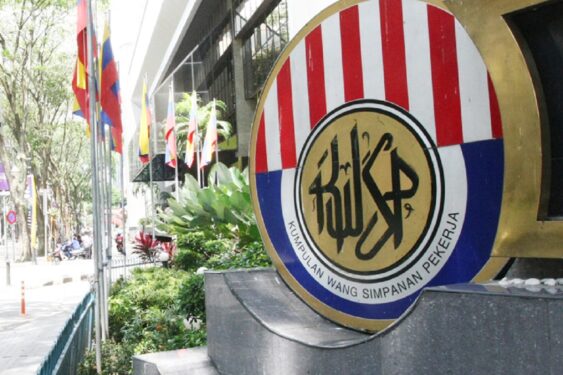 This follows another major dumping of 49.65 million shares on Feb 7 which together trimmed the stake of the retirement fund in MYEG to 5.34% from 6.9% on Feb 2.
In a lesser scale, civil service pension fund, Retirement Fund (Inc) or KWAP also parted with 1.51 million shares in the company on Feb 10 which reduced its direct stake in MYEG to 6.11% (indirect stake: 1.17%).
Last week saw MYEG's share price tanking twice, resulting in its market capitalisation slashed to RM2.31 bil from RM4.53 bil.
The reverse trend started on Feb 7 with share price of the e-government service provider first crashing 25.5 sen or 26.7% to 70 sen, marking a 26-month low dating back to November 2020.
The sharp drop occurred following a New Straits Times report citing Immigration director-general Datuk Seri Khairul Dzaimee Daud that all immigration services would be fully reverted to government management by 2025.
To cushion its share price, MYEG bought back an additional two million of its shares at 61 sen apiece for RM1.22 mil on Friday (Feb 10) – the third block of shares it purchased during the week.
In total, the e-government service provider has spent RM4.1 mil for six million shares in its share buyback. It mopped up two million shares for RM1.43 mil on Feb 7 followed by another two million shares at RM1.45 mil on Feb 9.
This brought the company's cumulative net outstanding treasury shares to 45.6 million, its stock exchange filing showed. – Feb 14, 2023