NASDAQ-bound home-grown Graphjet Technology Sdn Bhd, the world's leading graphite and single-layer graphene producer, has recently sealed a definitive US$200 mil standby equity purchase agreement (SEPA) with YA II PN Ltd via its special purpose acquisition company (SPAC) Energem Corp.
YA II PN is a Cayman Islands exempt limited partnership managed by Yorkville Advisors Global, LP who will be the investor for this SEPA.
Under the terms of the SEPA, Graphjet Technology may issue and sell to the investor up to US$200 mil worth of the company's shares at any time during the 36 months pursuant to the terms and customary conditions set forth in the SEPA.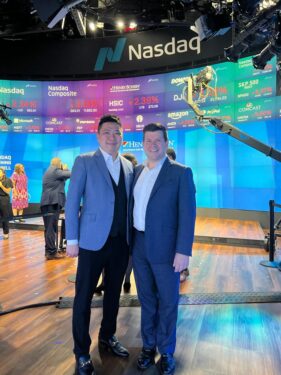 Graphjet Technology is in the midst of completing the business combination with Energem where the results will see Energem being re-named to Graphjet Technology and is expected to be listed on the Nasdaq Global Market under the ticker symbol "GTI".
"The access to this equity funding under the SEPA is a significant step towards accelerating growth and constructing a state-of-the-art manufacturing facility," commented Graphjet Technology's CEO Aiden Lee Ping Wei.
"This is in the face of persistent demand for graphite which is the largest component of the lithium-ion battery with about half of a lithium-ion battery comprised of graphite."
Graphite is the key raw material in the battery anode with almost all EV (electric vehicle) battery anodes comprising 100% graphite. As such, graphene-based anode battery materials are critical in the world of EVs.
Founded in 2019 as an innovative single-layer graphene and graphite producer. Graphjet Technology has the world's first patent-pending technology to recycle palm kernel shells generated in the production of palm seed oil to produce single layer graphene and artificial graphite.
Graphjet's sustainable production methods utilising palm kernel shells, a waste agricultural product that is common in Malaysia, will set a new shift in graphite and graphene supply chain of the world. – Jan 18, 2023