THE combined entity of Graphjet Technology Sdn Bhd and Energem Corp, a special purpose Nasdaq-listed acquisition company (SPAC) which is identified under the ticker symbol GTI has today announced a collaboration with the prestigious Massachusetts Institute of Technology (MIT), US which ranked #1 in QS World Universities Rankings 2023.
En route for a listing targeted to complete in 4Q 2022, GTI will be the first business from Malaysia along with more than 240 leading enterprises such as Boeing, Apple, BMW, Hyundai, Mitsubishi, Nissan and Samsung, to name a few mega corporations.
Graphjet is an innovative, Malaysian-based single-layer graphene producer that has successfully developed a revolutionary patented technology that will transform palm kernel shell – a waste from palm kernel production – into single-layer graphene at a significantly lower cost than the current production of graphene.
Hence, the MTI collaboration entails the opportunity for GTI to meet with leading faculty and researchers at MIT, thus enabling the company to reaffirm its pioneering position in the graphite and graphene industry.
This includes private, customised executive briefings that are designed to enhance strategic planning, examine emerging research and technology and offer fresh and out-of-the-box thinking on issues related to corporate management.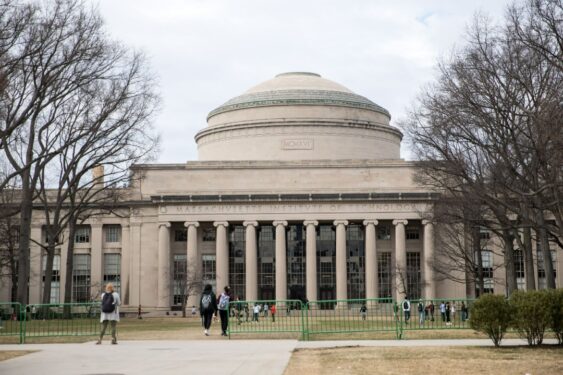 "We are pleased to welcome our first member from Malaysia to MIT. This demonstrates GTI's pioneering role and its commitment to promoting the sector of technology-industrial," commented MTI's senior director Todd Glickman.
Becoming a MIT member, GTI's co-founder, executive director and CEO Aiden Lee Ping Wei said the company has the opportunity to approach leading partners and talents in the industry while jointly find ways to churn out high-class products and services.
From 2012 to 2020, the annual QS World University Rankings have identified MIT as the #1 university in the world for engineering & technology and natural sciences.
Among the key benefits of the collaboration is the access to innovative researchers and leaders that will assist GTI in conducting research and promoting technological development in areas such as Big Data, automobiles, manufacturing, healthcare and others.
"Aside from that, these private customised executive briefings also help connect GTI with other start-ups and technology-driven companies which are members of MIT," suggested Lee.
"By being a MIT member, this collaboration provides us with the opportunity to approach leading companies and talents in the industry as well as to develop high-class products and services." – Sept 14, 2022