GROUND vibrations from neighbouring construction works have caused structural damage to a section of the LRT (light rail transit) line near the Bandaraya station.
In a statement, Prasarana Malaysia Bhd said that due to damage to the viaduct structure and cracks in a pier near the station, services between the Masjid Jamek and Bandaraya stations had been suspended since late January.
The transport operator claimed that these conclusions were reached after an investigation into the incident was completed.
"The findings showed that the damage to three viaduct structures and pier were caused by ground movements believed to be from works at an adjacent building site," the national public transport operator pointed out in a statement.
"As stated previously by the Land Public Transport Authority (LPTA) on Jan 27, these works were started without any consultation with LPTA as required under the Railways (Railway Protection Zone) Regulations 1998."
Besides, it is currently in the process of selecting a contractor to carry out the repairs, which should commence in early March.
Prasarana reiterated the remarks made on the subject by Transport Minister Anthony Loke Siew Fook this morning, estimating a seven-month turnaround for the repairs.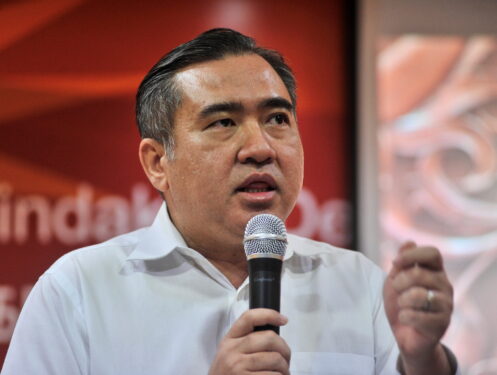 "This includes two months for temporary remedial work to strengthen the structure, and five months for comprehensive repair works. The repair works will take time as investigations have shown that damage to the structure has caused serious safety risks," added Prasarana.
Furthermore, it also stated that it reserves the right to take legal action against the parties involved.
Engineering consultants Arup Jururunding Sdn Bhd conducted the study which was overseen by a special committee comprised of representatives from Prasarana, Kuala Lumpur City Hall, the Public Works Department, the Drainage and Irrigation Department, and the Occupational Safety and Health Department.
Moreover, Loke announced earlier today that Ampang/Sri Petaling LRT commuters will be inconvenienced between the Bandaraya and Masjid Jamek stations until September because structural renovations will take up to seven months to complete.
Meanwhile, the Chan Sow Lin, Titiwangsa, and Sg Besi stations will function as alternate interchange stations, and feeder bus services will continue to assist commuters. — Feb 22, 2023