FUGITVE blogger Raja Petra Kamarudin found himself being dubbed "king of twist" for drawing a comparison between the luxurious bungalow purportedly owned by former Terengganu menteri besar Datuk Seri Ahmad Said (an UMNO man) and that of a 'down-to-earth' village home belonging to PAS president Tan Sri Hadi Awang.
Little did the Manchester-based Perikatan Nasional (PN) mercenary blogger anticipated that his short and sweet tweet with a 32-second video clip bearing the caption Di Antara Dua Darjat (literally 'Between Two Classes') will be slammed by his target audience.
"Don't see the house, see their bank accounts la," netizen Tom T (@TT74891746) lashed out while m3s4 (@m3s48) realised that Marang MP Hadi's Mercedes Benz was nowhere in sight.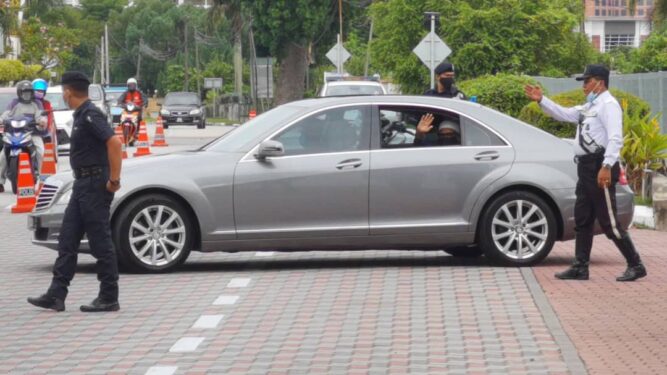 "Fair comment. But what about Bersatu's leaders?" wondered Citizen (@HoShaoYan1).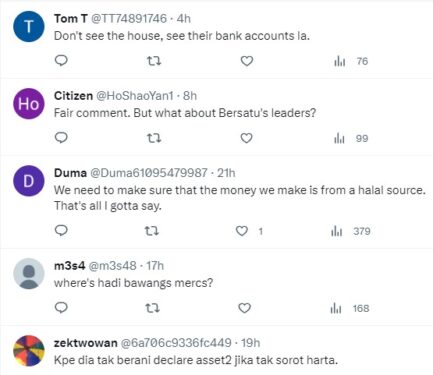 Netizen zektwowan (@6a706c9336fc449) reckoned that Hadi should be brave enough to declare his assets "of course unless he has assets to hide" while Pok Wa (@PokWa84272851) suggested that "Hadi's home is just an act".
Recall a tweet by netizen Muaz | Abd Rahman (@muazrahman_) in March this year to rebut an earlier post which claimed that the cleric lives in a humble dwelling in Rusila, Terengganu (in the vicinity of his Marang constituency) whereby the former clarified that the cleric owns two more houses in Damansara in Kuala Lumpur (KL) and Putrajaya respectively.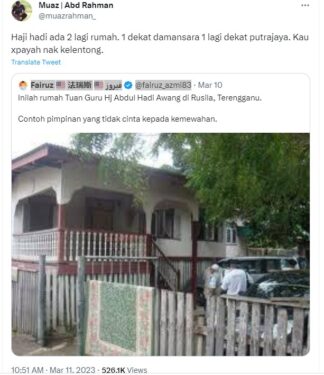 "You (RPK) have been so naïve for Hadi actually owns a luxurious house in KL," teased netizen AZREEN (@azreen700) while Karl (@theordinarykarl) poked fun at RPK for losing touch with reality after having spent so much time in the UK." – July 31, 2023