IT'S a scam that's been practiced time immemorial. It's been around for almost as long as the camera itself whereby unscrupulous individuals would offer to take your picture, only later recant on the original agreement and demand a hefty fee for the services.
With the advent of phone cameras, one would be forgiven in thinking this scam would have disappeared alongside film-loaded cameras.
But not according to netizens who are venting their anger and irritation at groups of "photographers" plying their trade at the PETRONAS Twin Towers in the Kuala Lumpur City Centre (KLCC) vicinity.
With the iconic towers a favourite background for pictures, not just among tourists but domestic visitors as well, these photographers have capitalised on the location's popularity as a backdrop. Nothing wrong with this, except that according to some irate netizens, these photographers would renege on the original agreed fee and demand an exorbitant amount for each picture taken.
A video shared on @traveljimat on Instagram has garnered almost 35,000 likes showcasing these photographers' antics. Multiple users have shared comments whereby the original fee of RM10 to take pictures was then upped to RM10 per shot.
Worse yet is that these photographers have staked a claim on the area as their "turf", often rudely asking visitors wanting to take pictures on their own to use their services or leave.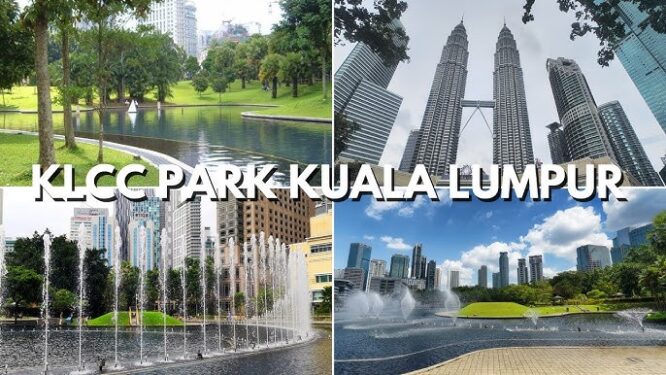 Unruly behaviour
According to netizen @lamberjackers, he nearly came to fisticuffs with them but passer-bys calmed him down, thus averting a potentially ugly scene.
"Nearly came to blows with these uncouth people. Wanted to take personal pictures they claimed it was their territory, almost threw one of them into the pool. Luckily general public calmed me down," he lashed out.
Netizen @qissajat_official lamented that lax enforcement by the authorities was to blame as previously permission was required from the KLCC management for wedding photography. "Taking pictures for business and personal reasons are two different things," he pointed out.
User @_sangwira also noted that these photographers would force people to use their services, stating: "Even if you want to do business, do it in a proper manner. When people refuse, they will resort to being forceful."
FocusM is in agreement with many of the grouses as unregulated business practices in front of a tourist hot spot is cause for concern. With many of these photographers being foreigners, many have lamented that their "conquering" of such public spaces reflects badly on the country and its citizens.
Question is how and why have the authorities allowed this to happen? This is not some backwater park but a national monument.
Has the ugly hand of graft played a part whereby palms have been greased to allow these photographers to ply their trade so obviously and be openly threatening towards visitors?
Will action be taken and the area be cleared of these unscrupulous photographers making it a pleasant place for visitors to snap a memento of their visit? Over to you #dbkl #pdrm. – Aug 11, 2023