POST-MORTEM self-reflection over the recent state elections should have indicated why people were initially snubbing certain incumbents but at the last minute, they decided to still vote for these candidates.
In some state constituencies like Kinrara in Selangor, although the incumbent Ng Sze Han boasted of overwhelming response to his fund-raising dinner, it is likely that this is due to the support of businessmen who are willing to sponsor the tables.
Bukit Lanjan's case is another good example where the debutant Pua Pei Ling was hardly known by voters yet she won with landslide majority.
Therefore, the so-called landslide victory in some seats is not because people were happy with the incumbents. In fact, a Bandar Utama resident wrote: "This round, we were also reluctant to vote for (the incumbent) Jamaliah (Jamaluddin)."
Not only were the rakyat unhappy with the incumbents, they were already also getting worn out hearing all the polemics on race and religion.
Peter Wong, a retiree from Ipoh, for example, said that election campaigns should focus on ideology instead of the 3Rs (race, religion and royalty). "It is no longer `who wins' but which ethnic has the majority," he lamented.
This scenario is very unhealthy. In seeking to pander to one particular race, politicians will alienate themselves from other races in the process.
A video of Perikatan Nasional (PN) chairman and Bersatu president Tan Sri Muhyiddin Yassin making all sort of false allegations about "Christianisation of Malaysia" went viral in both Sabah and Sarawak, making many of them apprehensive of West Malaysian politics.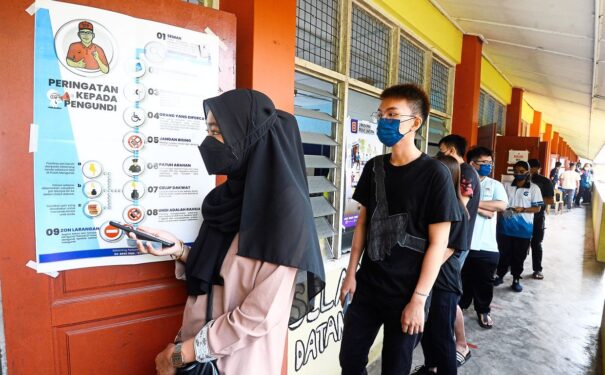 Likewise, it is strange that former UMNO supporters still vote for PAS despite knowing that the party's claims that it has the key to heaven is nothing but a lie. Ironically, majority of the Chinese maintain that they cannot trust PN after watching what happened during the Sheraton move.
People must be allowed to vote only based on the party's ideology and its leaders' ability to make Malaysia a better nation for all.
Politicians such as former Prime Minister Tun Dr Mahathir Mohamad are no longer relevant; the more they speak, the more nauseous people get when even hearing their names mentioned.
Drastic changes needed
The Election Commission (EC) has a big task to accomplish in the next four years. According to ordinary voter, Robert Wong of Cheras, the demarcation of the constituencies must be done soonest possible.
"This is to enable fairer representation in the next general election," he insisted.
Some constituencies such as Damansara has seen an increase from 146,322 (in 2018) to 239,103 registered voters (in 2022), while Putrajaya has only 42,881 registered voters (in 2022). However, parliamentary allocation stays the same.
There is also a need to ban the use of banners, buntings, billboards and flags which cost millions of ringgit which will eventually contribute to the solid wastes.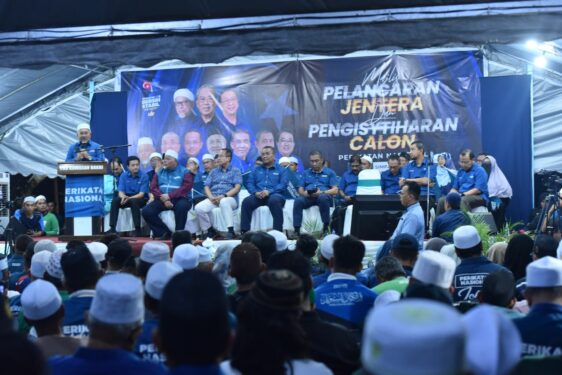 Whatever campaign to ban the use of plastics by state governments become nothing but a farce if tonnes of plastics and fabrics are dumped every time an election is over.
The spending may contribute partially towards the gross domestic product (GDP) especially of certain sub-sectors but they do not have returns that could further sustain the growth of the economy.
Ceramah and walkabouts in the run up to the voting day should also be banned. What is the point of meeting voters only once every five years and thereafter disappear from public scene? Political parties might as well use the money to provide better services to the people.
Moreover, ceramah are the same old recycled stuff that can be viewed on social media at people's convenience. For reforms in election campaigns, the government should set up a special Election campaign social media application that allows political talks to be uploaded based on party.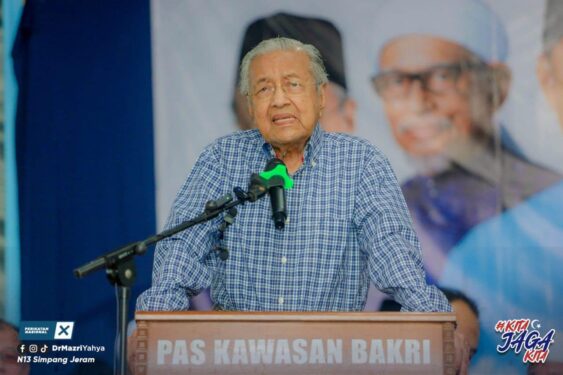 Voters can choose what they want to listen to instead of hunting all over the social media.
Debates between politicians on important issues should be encouraged on TV channels for key leaders (which can also be made available as a recording). Voters want to know whether they will make a good candidate to run the country.
In talk shows, the moderator has more control especially when participants try to play up their the 3R issues.
If this can be done by the next general election, the country's situation would be so much better in terms of prudent spending, less funds needed for campaigns, less stress for voters, and in the eyes of foreign investors, Malaysia will suddenly be their favourite investment destination. – Sept 11, 2023