AS the date for the nation's 15th General Election (GE15) draws nearer, political parties are still busy forging alliances and also sorting out their respective candidate lists. 
One thing which is glaringly evident this time around is the reality that no single political party will be able to garner enough support to obtain even a simple majority to successfully form the government. 
As a veteran voter, there was never a doubt in the previous general elections that UMNO would effortlessly win enough support to not only obtain a simple majority, but a strong 2/3 majority support. 
For decades, Barisan Nasional (BN) has had a stronghold on Malaysian politics, till their grasp finally broke in 2018. 
This time around, it could well be said that the general election is going to be a "free for all" and there is no clear winner in sight. 
There are numerous game-changers this time around and the most obvious would be the Undi18 voters who many believe would play a major role in determining the outcome of the polls. 
This time around, the electorate for GE15 is over 21 million with youths between 18–20 years old making up 16% of the new 6.9 million new voters. 
It is time for political parties, especially those in the BN fold to recognise the need for new, younger blood which will have a stronger influence and appeal to the current electorate. 
Apart from the new voters from Undi18, 58% of the total electorate are those between the ages of 18–40 which still fall within the younger electorate bracket. 
These voters want representatives who are able to understand their needs and can relate to the difficulties they are facing and help bring their voices to Parliament.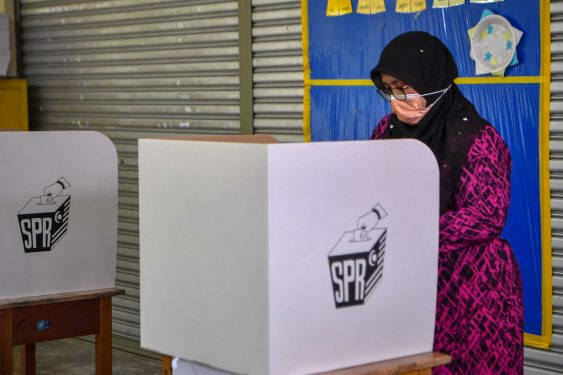 Time to look outside the box 
This is why BN needs to look outside the box and be open to a new mix of politics which appeals to the current electorate. 
The BN leadership must consider allowing the entry of newer, fresher parties into the coalition.  
It should open up its doors to parties with a new outlook like Parti Bangsa Malaysia (PBM) and others who recognise the role and importance of the younger generation in today's politics. 
BN should widen its net and accept these newer parties which could in the end play a very important role in ensuring a majority for the new ruling government. 
As mentioned earlier, GE15 is going to be "free for all" and even a single parliamentary or state seat could well spell a world of difference. 
Younger voters like my children have had enough of the likes of UMNO, MIC and MCA. While BN may have a strong support base, it cannot rest on its old horses. 
These lesser-known new political parties must be a given a fighting chance and along with Undi18 and the younger crop of voters, they could well be the game-changers in GE15. 
Some of these parties have incumbent seats and they can focus on retaining them in GE15. Also, they bring along new ideas that can bring positive changes to the nation and for these ideas to be realised, they must be given a chance to be part of the government. – Oct 20, 2022 
Andrew Seah is a contributor to FocusM. 
The views expressed are solely of the author and do not necessarily reflect those of Focus Malaysia.