UMNO's Datuk Dr Mohd Puad Zarkashi has rubbished claims that democracy in UMNO is dead following the approval of a no-contest motion to block any challenge against the president and deputy president posts in the upcoming party polls.
According to the UMNO Supreme Council member, the decision to keep the two top posts uncontested was decided in a democratic manner during the 2022 UMNO General Assembly on Jan 14.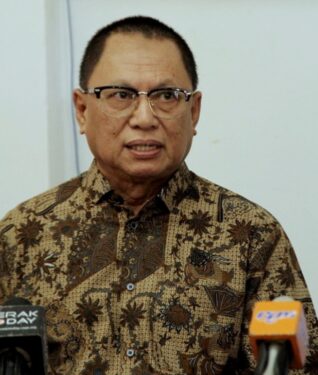 "We came to the decision through a voting process. Less than 60 out of over 2,000 delegates were not in favour of the motion," he said in a Facebook post today (Feb 8).
"There is a voting process in democracy. Even if you emerged victorious with a one-vote majority, it is still democratic. Parliamentary democracy and constitutional monarchy are also democracy in Malaysian context."
Likewise, he noted that dismissals and suspensions are democratic processes that have been decided by the party's supreme council based on the recommendations of the disciplinary board.
"Some of them have decided to not appeal their suspension orders, and they are the ones who have rejected democracy," Puad pointed out.
"Democracy is still alive and kicking in UMNO. [In fact], UMNO remains lively. Many party members have volunteered to compete for the vice-president posts as well as other posts at branch and division levels. Who said democracy is dead in UMNO?"
Previously fellow supreme council member Datuk Seri Ahmad Said had explained that all of the motions – including the additional motion for "no contest" involving the two top posts was put to a vote.
He said party delegates who supported in favour of the motion either stood up or had raised their hands.
Ahmad, who is the former Terengganu menteri besar, further claimed 90% of the party delegates inside the hall supported the motion for the incumbent party president and deputy to keep their respective posts.
The posts of the party president and his deputy are currently being held by Bagan Datuk MP Datuk Seri Dr Ahmad Zahid Hamidi and Rembau MP Datuk Seri Mohamad Hasan respectively. – Feb 8, 2023
Main pic credit: Malay Mail