A SILVER lining has manifested for Serba Dinamik Holdings Bhd as national oil corporation Petroliam Nasional Bhd (PETRONAS) has informed its wholly owned subsidiary Serba Dinamik Sdn Bhd (SDSB) of the latter's license renewal.
The renewal will enable SDSB to continue offering supply and services to PETRONAS and its contractors for a year-one period until May 30, 2023. SDSB's current license expires today (May 31).
The renewal is for a one-year term and comes with these terms:
SDSB shall within one year from the effective date submit its audited financial statements for financial year-end June 30, 2022, duly accompanied by auditor's unqualified opinion.
SDSB is required to submit financial guarantees as pre-requisite for all and every of SDSB's participation in tenders initiated and/or conducted within one year from the effective date. PETRONAS will engage with SDSB on the details of financial guarantee requirements, in due course.
"This signifies PETRONAS' vote of confidence on us. Given the circumstances and legal issues we have had in the past year, this renewal is very meaningful as we can continue to participate in various bids, and continue to honour our existing contracts," commented Serba Dinamik's group managing director/CEO Datuk Dr Mohd Abdul Karim Abdullah.
"The renewal is good enough for Serba Dinamik to re-position itself strongly on the financial aspect of the company."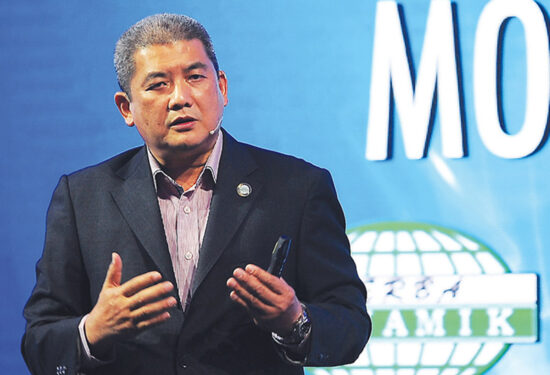 Abdul Karim said SDSB will adhere to the terms imposed by PETRONAS and will duly submit the necessary financial statements and guarantees.
"We will fully utilise our investment into our assets, both in human resources and high-end equipment to generate the sales and revenue for the company," he added.
It is mandatory to obtain a license from PETRONAS to participate in the O&G industry in Malaysia. This license facilitates SDSB to facilitate the provision of products and services to oil majors, operators as well as other O&G service providers in the industry.
SDSB offers engineering services and solutions for the O&G industry, including providing rotating equipment and turbo machinery services in the upstream and downstream sectors.
SDSB has strategic workshops/fabrication yards in Bintulu, Miri (Sarawak), Labuan (Sabah), Paka, Kemaman (Terengganu) and Johor, and has evolved to become a significant player in the realm of engineering, procurement, construction, commissioning (EPCC), operations and maintenance (O&M) and system integrator.
At the close of today's mid-day trading, Serba Dinamik was down 1 sen or 9.09% to 10 sen with 39.99 million shares traded, thus valuing the company at RM373 mil. – May 31, 2022