HOW could it be for UMNO president Datuk Seri Ahmad Zahid Hamidi to accuse his political rivals of misinterpreting his speech during the recent MIC annual general meeting (AGM) recently?
In his speech, the Barisan Nasional chairman warned his coalition partners – MIC and MCA – that their leaders might stand a chance of being prosecuted for corruption if Barisan Nasional (BN) is not returned to power.
However, when Zahid was accused by his rivals of using the GE15 merely to escape charges of corruption, he responded by saying that his accusers misunderstood his speech.
What he meant was that if his rivals come to power, they might engage in selective prosecution.
Zahid might seek to wiggle out of what he had said but the sad truth remains that the GE15 is all about UMNO leaders seeking an escape route from being charged for corruption.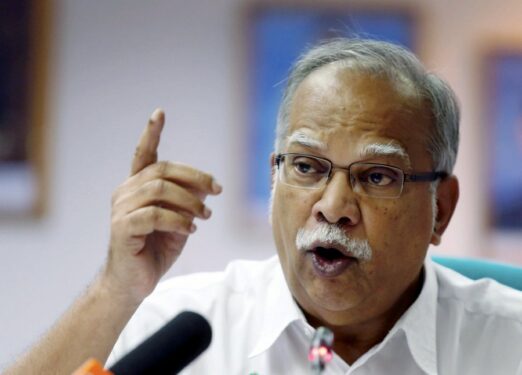 Former prime minister Datuk Seri Najib Razak has gone to jail after been convicted of corruption. The case against other leaders are still pending including that of Zahid.
It is not that other BN leaders are free from corruption. In this respect, GE15 is seen as an escape route from being prosecuted for corruption in the event of BN rivals coming to power.
GE15 is an insurance to protect the corrupted from being convicted and jailed. It is not that the opposition misinterpreted Zahid's speech at the MIC's event.
Clear cut intention
Months before this speech, the real intention of UMNO to call for an early election was to ensure its victory paved the way to escape court prosecution.
There is no two ways about the real and imagined intention behind an early GE. What was said in Zahid's speech merely reaffirmed UMNO's real intention in calling for GE15.
It did not matter to UMNO whether the country is bracing for floods in the monsoon season.
It did not matter whether there were ample warnings about the hazard in holding an election during the rainy season.
Nothing really mattered to UMNO other than the dire need to hold the election fast, pressure the lame Prime Minister Datuk Seri Ismail Sabri Yaakob or even going against the wishes of some cabinet members.
Parliament has been dissolved in accordance with the wishes of the UMNO leaders. However, whether an early election will return UMNO/BN to power remains to be seen.
The voters in the country have the right to choose the party or coalition to govern for the next five years.
UMNO was behind the diabolical move to call for an early election. But calling for an early election does not mean that the victory is on the side of UMNO.
If the voters understand the evil behind the call for the GE15 under the most trying circumstances, then they have the option to reject evil.
This is none other than UMNO, the root cause of the misery of this country.
What misinterpretation is there of Zahid's speech as he has been consistently calling for an early GE15 to save his skin and others in UMNO.
As though he cares very much about the pliant and servile MCA and MIC leaders. What a way to rope in their support! – Oct 13, 2022
Prof Ramasamy Palanisamy is the state assemblyperson for Perai. He is also Deputy Chief Minister II of Penang.
The views expressed are solely of the author and do not necessarily reflect those of Focus Malaysia.
Main pic credit: Bernama