DESPITE caretaker Selangor menteri besar Datuk Seri Amirudin Shari promising that the Petaling Jaya Dispersal Link (PJD-Link) highway has been dropped, residents and stakeholders of both Petaling Jaya and Kinrara are still keeping their fingers crossed.
Despite people heaving a sigh of relief over Amirudin's recent announcement, they are learning not to take politicians' words at face value any longer. They want the nail on the coffin, never to allow Count Dracula to haunt mankind again so to speak.
This is probably because politicians can make all sorts of promises especially when there is an election in just a fortnight's time – but when polling is over – there is always a likelihood of a U-turn with all sorts of justification to revive the project.
This was exactly how the Kinrara–Damansara Expressway (KIDEX) had evolved into the PJD-Link.
For this reason, chairman of the Stakeholders-cum-Residents Against PJD-Link (ScRAP) David Yoong wants further assurance from Amirudin "to ensure that necessary steps are taken to entirely remove this disruptive urban tolled highway from the Selangor State Structure Plan 2035 and not to have it ever re-instated".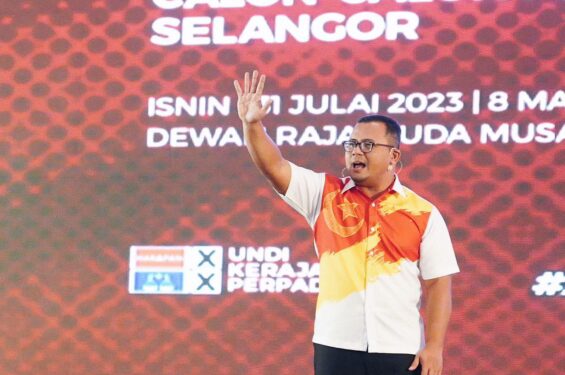 After all, Yoong reckoned that using the Official Secrets Act (OSA) to protect the costing and concessionaire agreement terms from public viewing does not bode well with the Prime Minister Datuk Seri Anwar Ibrahim-led unity government which vouches for transparency.
"Procurement procedures must be by calling open, competitive tender," asserted the civil engineer. "Check-and-balance mechanism must be further enhanced by multiple independent overseeing agencies."
This is not something too drastic for these residents to demand as for the past 10 years, they had battled both the Selangor state government and the Federal government over what was formerly known as KIDEX.
Yoong also urged the Federal government to cancel the concessionaire agreement signed by the previous government on April 5, 2022.
"The unity government," he said, "must uphold the practice of accountability and transparency in the implementation of public infrastructure projects. There should be no more direct awards to private developers even those who fund the projects via private financing."
He hopes that with this lesson, the government will practise more public consultation to determine the real public needs at the root level before any project proposal is birthed.
Meanwhile, a netizen warned that as caretaker menteri besar, Amirudin has no power to make any decision. "Besides, it is only the social impact assessment that Amirudin seem to think as an issue! Does it mean that the traffic and economic impact assessments are all getting his greenlight?"
The press statement issued by the caretaker Selangor menteri besar dated July 31 stated that the Selangor state government has "no intention to proceed with the proposal and decided to cancel the application for the building of the PJD-Link".
In rebuttal, the netizen who prefers not to be named snubbed Amirudin's answer saying that "all the developer has to do now is to appeal and re-do a social impact assessment!"
FocusM has tried to reach out to Amirudin for his response but has yet to receive any reply via Whatsapp.
Meanwhile, MUDA's candidate for the N36 Bandar Utama state constituency Abe Lim had weighed in by demanding for Amirudin to de-classify the agreement document and disclose publicly the environmental impact, social impact, and traffic impact assessment. – Aug 1, 2023