SELANGOR Menteri Besar Datuk Seri Amirudin Shari has confirmed that there are no plans to dissolve the state legislative assembly in line with the dissolution of Parliament.
Amirudin told reporters last night after attending PKR's central leadership council meeting at the party's headquarters that Selangor will abide by a previous Pakatan Harapan (PH) decision not to dissolve the legislative assemblies in the states controlled by PH.
Last week, the PH Presidential Council announced that three states under PH rule – Selangor, Negri Sembilan and Penang – will serve out their full terms.
In a Sinar Harian report Amirudin said he will meet Selangor ruler Sultan Sharafuddin Idris Shah to brief him on the matter today (Oct 11).
"So far, there is a 98% chance that the state legislative assembly will be maintained. Whatever the decision, it will be reached after I brief His Royal Highness," he was quoted as saying by the Malay daily.
Amirudin, who is also the Selangor PH chairman, said the decision to not dissolve the state assemblies this year is due to concerns of flood during the monsoon season.
"It would be better to wait for the monsoon season to end around February or March. I'm sure His Majesty is similarly very concerned about the people," he added.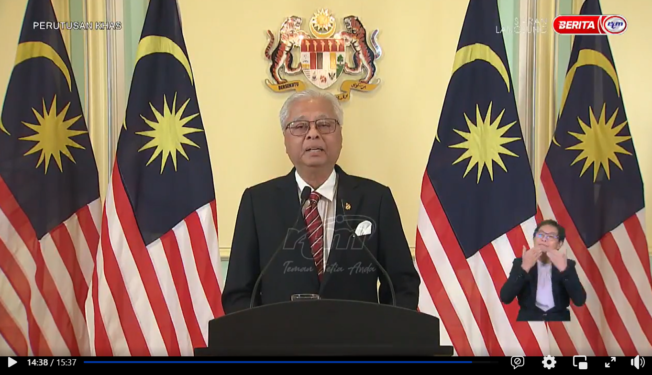 Yesterday caretaker prime minister Datuk Seri Ismail Sabri Yaakob announced the dissolution of Parliament, with the 15th general election (GE15) set to be held within 60 days.
In a special address, he maintained that the decision to dissolve Parliament was to return the mandate to the people in view of the political instability in the country after three different administrations in the span of two and half years.
As such, the caretaker PM said he has instructed the heads of Government in each state (except for Sabah, Sarawak, Melaka and Johor) to take the necessary actions to dissolve their respective state assemblies in due course of time so that federal and state polls can be held at the same time.
The four states he mentioned had state elections in the immediate past (Sabah, September 2020; Sarawak, December 2021; Melaka, November 2021, and; Johor, March 2020).
Ismail Sabri also urged those states that have decided against holding state polls during GE15 – namely those led by Pakatan Harapan and PAS – to reconsider their decision.
He said the state and federal polls should be held concurrently to save costs and to ensure that the public is not burdened by having to exercise their democratic rights twice.
He added that the dates for nominations and polling will be decided by the Election Commission (EC) on a later date. – Oct 11, 2022
Main photo credit:  The Star