THE much-publicised "Great Resignation" appears to be more muted in Southeast Asia, based on a recent survey in the region by global recruitment firm Robert Walters.
This as it found that professionals in the region, including Malaysia, are valuing job security during uncertain times, with more than half of those surveyed (59%) indicating that they are uncomfortable quitting without a new job offer and 81% of those who thought of resigning only willing to change their minds if the conditions are "right".
Hiring new talent also remains challenging in Southeast Asia, especially in Malaysia, which saw 83% of companies finding it more difficult to do so in the past year; high expectation of salary and benefits was cited as one of the biggest challenges for sourcing talent, at 66%.
These are among the key findings of the Robert Walters' Great Resignation Reality Check survey that canvassed the insights of over 2,600 professionals and more than 1,100 companies to better understand the attitudes held towards resignations and staff turnover situations, and unlock retention motivators.
The survey was conducted in June 2022 and spanned six Southeast Asian countries (Singapore, Malaysia, the Philippines, Thailand, Indonesia and Vietnam).
Job-switching instead of resignations
While 79% of professionals surveyed across Southeast Asia had the intention to resign in 2021, close to half (42%) had yet to do so (when they were surveyed).
Malaysia saw the most professionals (82%) who have thought of quitting their job in the past year, followed by Singapore (80%) and Thailand (80%).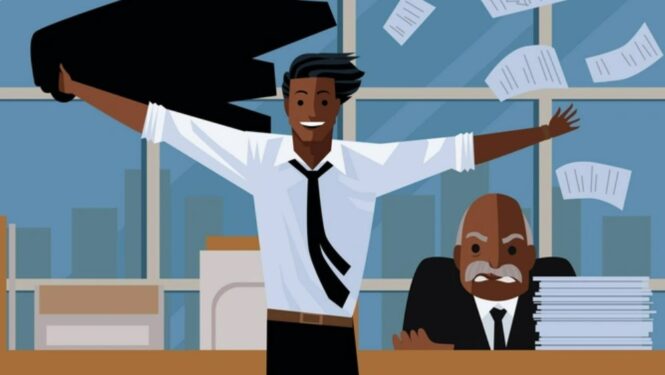 However, 62% of professionals in Malaysia said they would not quit without a better opportunity lined up, just slightly behind Singapore (64%).
Commenting on this trend, Robert Walters Southeast Asia managing director Gerrit Bouckaert said rather than a "Great Resignation", businesses can expect an accelerated hiring market across the region in the coming year as professionals are not quitting on a whim but rather looking to move between jobs.
In a statement today, he added: "In the face of a possible recession, we expect more cautious professionals who would only move when they have another job offer on hand."
"Positive work culture highly favoured"
Of the 82% of professionals in Malaysia who considered resigning in the past year, 39% eventually stayed on because they had not found a new job yet, 26% were uncertain over their new workplace's culture and suitability while 25% were concerned about job security at a new company (25%).
On the other hand, about four in five professionals (81%) would reconsider their intention of resigning if conditions are right: while salary increment continues to be the main determinant, changed job responsibilities (26%) and a change of leadership (24%) are other crucial factors that will make them change their minds.
In view of this, employers have stepped up their efforts in taking necessary measures to retain staff, such as matching or increasing salaries (58%), offering training and upskilling opportunities (56%) and providing a clear pathway for career development (44%).
However, almost half of the professionals (45%) mentioned that they were not aware of changes made by their employers, indicating a gap in the retention initiatives by employers.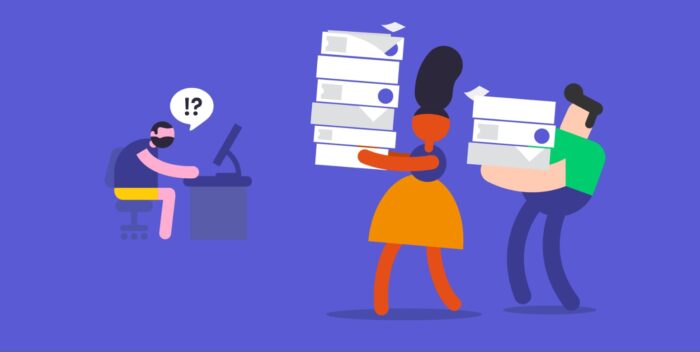 A staggering 86% of professionals also revealed that they have reevaluated their other life aspects when it comes to career, now prioritising their mental and physical wellbeing (76%), wanting to spend time with their loved ones (70%) and wanting meaning or a sense of fulfillment through their jobs (68%).
"Colleagues and culture better than compensation and perks"
Apart from work flexibility, Robert Walters' survey found that colleagues and culture inspire employees to do their best are what professionals value most in an employer (43%). This ranked slightly above compensation and perks (41%).
Besides that, in addition to high salary and benefits expectations (66%), high competition for candidates (55%) and lacking industry experience (44%) are the biggest challenges employers face when hiring talent.
Meanwhile, 87% of companies think employee turnover or resignations in their organisations have increased in the past year.
Robert Walters Malaysia country manager Ai Rene Tan said positive employee experiences have never been more important in today's work environment.
She said recognising and rewarding strong talent, job security and meeting employees' desire for better well-being are important to attract and retain talent, while good leadership and positive workplace cultures will make a critical difference in the hiring of new talent. – Sept 26, 2022
Main pic credit: Getty Images