I'M NOT surprised at all judging from the response of DAP's secretary-general on the dropping of 47 charges against Deputy Prime Minister (DPM) Datuk Seri Ahmad Zahid Hamidi.
We all know that gone are the days of DAP leaders speaking and standing up for principles. The current DAP leadership prefers seats of power over principles.
I can only smile looking at the response of Anthony Loke Siew Fook who demanded answer from an Attorney-General (AG) who is on leave pending his retirement tomorrow (Sept 6).
Since the case of Yayasan Akalbudi (YAB) went to the Kuala Lumpur High Court, the DPM's lawyer had sent representation to drop the charges more than once.
And the same AG who had rejected the representation in past – prior to the establishment of prima facie in the case – is now withdrawing all the charges. And people with common sense would know the reasons for the AG Chambers' (AGC) decision.
The reasons cited by the deputy public prosecutor (DPP) for the withdrawal of the cases include carefully worded terms which indicate that there were "political interference to target people like Zahid", referring to former AG Tan Sri Tommy Thomas' memoir and the establishment of a Royal Commission of Inquiry (RCI) on the matter.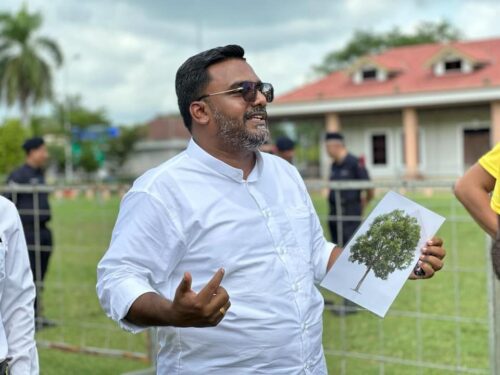 Loke who was a cabinet minister during the Thomas' tenure as AG should answer first if the cabinet which he was part of then had "pursued to target" people like Zahid and other UMNO leaders.
Instead of asking the AG to explain, DAP and its leadership should openly state if they agree or not with this decision.
Don't make the AGC a scapegoat for your political convenience. The mantra of rule of law will become silent for the sake of seats/power in Putrajaya. This may not be the last such decision in the cases involving political leaders.
We can understand the dilemma of DAP leadership as they are more concerned about holding on to their positions in Putrajaya.
But they should not 'show off' as though they still care about principles of justice, accountability and rule of law because it is too obvious in the eyes of the public that they are being mere hypocrites! – Sept 5, 2023
Satees Muniandy was the former DAP state assemblyman for Bagan Dalam in Penang.
The views expressed are solely of the author and do not necessarily reflect those of Focus Malaysia.