OVER a decade of achievements in providing online trading services has encouraged global broker OctaFX to hold a re-branding campaign. The award-winning broker announced its refreshed brand image to commemorate the company's 11th anniversary.
The refined brand philosophy aims to communicate the company's mission clearly: OctaFX exists to ensure everyone can achieve their investment goals.
OctaFX has received over 50 awards since its establishment 11 years ago. They include the "Best Forex Broker Asia 2021" and the "Best Forex Broker Malaysia 2022" by the Global Banking & Finance Review.
Besides its sterling achievements, the global broker is also involved in a comprehensive network of charity and humanitarian initiatives, including improving educational infrastructure, participating in short-notice relief projects, and supporting local communities and small medium enterprises (SMEs).
With its eyes firmly fixed on the future, the global broker continues to be a market leader, well-tuned in providing top-notch services to help its clients from over 150 countries achieve their investment goals.
OctaFX has already processed 8.8 million requests, having dedicated approximately 96.8 million minutes to resolving issues while answering the questions of its clients honestly and with great transparency.
Numbers aside, the core elements of its brand philosophy hinges heavily on making the investment journeys of its clients smooth. This is the secret of the broker's success – OctaFX is always looking for ways to improve, carefully analysing all the feedback it receives.
The global broker identifies the problems traders face when using its services and prioritises the constant development of its services and conditions. Apart from other significant changes, it has managed to decrease the average verification process to around three minutes with 85% of clients passing it from the first try.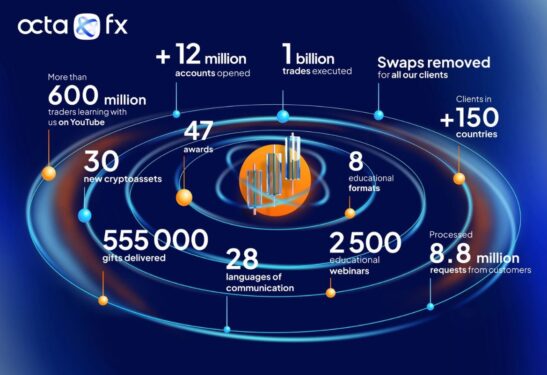 Adaptability is the key
The constant changes in the financial world keeps OctaFX agile – ready to transform and develop at all times. This approach has resulted in it releasing its own mobile trading and copy trading apps as well as adding a variety of popular financial instruments ranging from cryptocurrencies to stock indices, all the while developing a copy trading platform with unique features for finding and copying professional traders.
""Data is what drives our growth at OctaFX. We are constantly conducting research and analysis while keeping abreast with the latest financial technologies," a spokesman from the firm told FocusM.
Everything is done to give clients the best trading conditions, cutting-edge technology solutions and the best trading experience. Meanwhile, the broker is always quick to respond in terms of eliminating obstacles that limit their clients' trading opportunities by keeping them from realising the full potential of their diverse approaches.
In line with its objective to help clients reach their investment goals and allow for more effective use of long-term strategies, OctaFX decided to remove swaps entirely this May. To become closer to its clients, OctaFX adopted a new look: refined colours, space-inspired elements, and a new logo.
OctaFX ascribes its achievements and transformations to the unwavering support of its clients, who – being fundamental to its growth – inspire the broker to be "current, dynamic, innovative and confident".
To celebrate its 11th anniversary, OctaFX has made its usually below-the-market spreads the lowest in the industry on the MT4 and MT5 platforms. The broker has reduced them by 20% on XAUUSD, EURUSD, GBPUSD, USDJPY, GBPJPY, USDCHF, XTIUSD, and US30 as well as by 25% on BTCUSD and ETHUSD.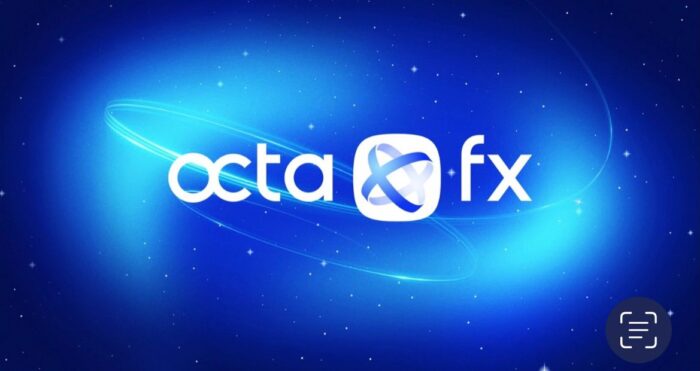 Re-branding with clients' needs in mind
Just as the financial world is constantly changing with new challenges emerging every day, OctaFX is ready to transform to meet and exceed the expectations of its clients. To better reflect this and the broker's mission which is wholly centred on helping its clients achieve their investment goals, OctaFX decided to refresh its visual identity.
The broker pictures goals as stars in the broad universe of finance. The journey towards them is not always easy –there are many obstacles along the way. To overcome them, traders need an optimal set of analytical and financial instruments and a reliable partner.
Acknowledging the challenges, OctaFX is committed to providing its clients with everything necessary for them to make effective trading decisions to achieve their investment goals.
The two orbits forming OctaFX's new logo reflect the all-encompassing support extended to its traders navigating their way towards achieving their goals. The orbits that cross each other form "fx" which is part of the company's name, while the centre-oriented forces and objects represented by orbits and rays reflect the global broker's continued focus on helping its clients achieve their investment goals.
Meanwhile, the colour palette of deep blues and intense oranges adds vibrancy to the new brand design which emphasises confidence, dynamism and readiness to change.
Yvonne Yoong is Focus Malaysia's contributing Property & Lifestyle Editor seasoned in covering the property beat and other industries.
The views expressed are solely of the author and do not necessarily reflect those of Focus Malaysia.