GERAKAN wants Tenaga Nasional Bhd (TNB) which is Malaysia's largest electricity utility to offer discounts and rebates as the current heatwave in Malaysia is expected to last for a few more months.
Party president Datuk Dr Dominic Lau Hoe Chai said the heatwave was driving more households and businesses to increase their usage of air-conditioning which eventually drives up their electricity bill.
He further noted that more people were also frequenting air-conditioned places like malls to escape from the sweltering heat.
"Bearing this in mind, it is inappropriate for the public and businesses, especially SMEs (small medium enterprises), to bear the increased costs alone," he pointed out in a statement.
"Many are still struggling to get back on their feet post-COVID19. Compounding their problems is the sharp fall of the ringgit, the hike in the OPR (overnight policy rate) and the sluggish economy.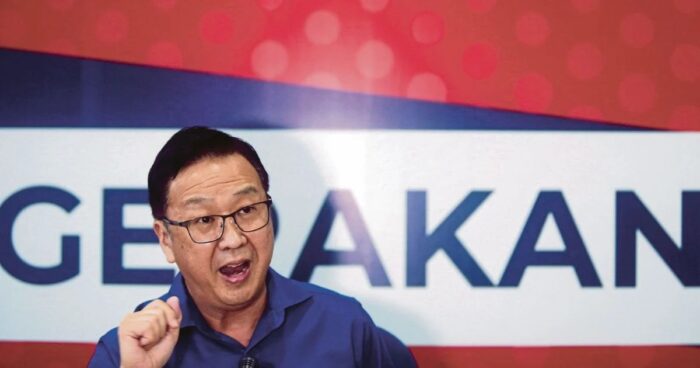 "Hence, making the public and SMEs pay extra for power usage to stay comfortable, healthy and sane under the current economic conditions is unacceptable."
It was reported on Monday (June 5) that the Malaysian Meteorological Department has issued a warning that the El Nino phenomenon will cause the current heatwave in Malaysia to worsen in the next few months.
Lau who assumed Gerakan's presidency to succeed Datuk Seri Mah Siew Keong who stepped down after the 2018 General Election said the government who is a major shareholder of TNB can direct utility providers to offer appropriate discounts and rebates to deserving households and businesses.
According to the former associate professor in the Razak School of Engineering and Advanced Technology in Universiti Teknologi Malaysia (UTM), such a relief would have minimal impact on the finances of corporate giants like TNB which made a profit of RM3.4 bil for its financial year 2022.
"Government-linked companies (GLCs) not only have a duty to provide financial returns to shareholders but are also expected to ease the lives of the public at large through corporate social responsibility (CSR) programmes like offering discounts and rebates for the deserving," he added.
On a related matter, Lau also called on the government to conduct a comprehensive study on its proposed power subsidy rationalisation programme.
The government had announced that the power subsidy for the T20 may be scrapped by early next year.
"We must acknowledge that not every T20 household is living in luxury. Many double-income households, especially in Klang Valley or large cities like Jobor Bahru and Penang are struggling to get by due to the higher costs of living there. They should not be robbed of subsidies abruptly as this will cause them more financial hardship," he revealed. – June 8, 2023