IN the olden days, wine was placed in wineskin which was made from animal skin sewn up and used to hold the wine.
Because the new wine is still undergoing fermentation, it releases gas in the form of carbon dioxide. Therefore, new wine would have to be placed in a new wineskin as the old wineskin would quickly burst under pressure due to it losing its elasticity.
With the recent appointment of twice former premier Tun Dr Mahathir Mohamad as advisor to all four PAS-controlled states of Perlis, Kedah, Kelantan and Terengganu, this is akin to preserving the old regime when the country is moving on to a new era.
Going backward
The nonagenarian who is known for his vindictiveness is no longer relevant in the 21st century.
His rejection by Langkawi voters during the 15th General Election (GE15) is testament that even people on that island have moved on from the old Mahathir regime where cronyism and nepotism was the tall order of the day.
Money politics in UMNO which began during his era is what has destroyed UMNO today. Upon realising that the party has hit the rock bottom in GE15, UMNO members found themselves torn between Perikatan Nasional (PN) and Pakatan Harapan (PH).
After 33 months under PN, there were many unresolved issues that were immediately addressed by Prime Minister Datuk Seri Anwar Ibrahim when he took over. Prior to that, not many people knew that Kelantan and Terengganu were plagued by water woes.
It is interesting that when Dr Mahathir leveraged PAS as a political party to achieve his own political agenda, the Islamist party did not even realise the former's intention. By making him the next Prime Minister a third time, the country can only expect more projects to be given to his own family and mega projects being dished out to his cronies.
From our observation, more people have been charged for sedition after he kickstarted his Proklamasi Melayu movement as he began spewing out more 3R (race, religion and royalty) issues by insulting the Malay rulers and other races to cover up what he himself had failed to deliver through the New Economic Policy (NEP).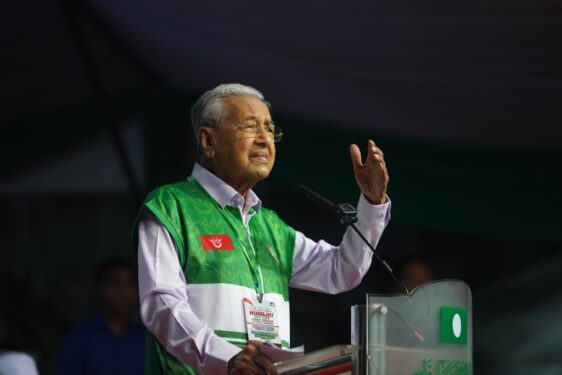 On this, Anwar said that despite billions of ringgit being allocated for the B40 group, the community is still not lifted from the poverty cycle. This is why Anwar's approach stands out after all the naysayers have been silenced.
The bottom-up policy of Anwar who is also the Finance Minister may take a bit longer time to see a change of attitude of the Malay electorate towards the Madani government but it is hoped that people will soon begin to see the difference.
Once the Cabinet adopts a more inclusive policy, Anwar's administration will not only see the Malays giving the unity government orchestrated by Yang Di-Pertuan Agong thumbs-up, but the Ibans, Kadazans, Orang Asli, Indians, Eurasians and the Chinese rendering full support to the unity government.
Malfunctioned advices
In his 22 years as Malaysia's fourth PM, we have seen enough of Dr Mahathir's mega projects, many of which have flopped.
Perwaja and PROTON are just two of the projects. Cyberjaya which was supposed to emulate Silicon Valley is nowhere close yet. PETRONAS Twin Towers is not fully occupied after many high-net-worth companies choose not to rent the office space there.
The present government is stuck with the "super" huge office buildings in Putrajaya which costs perhaps millions of ringgit in electricity consumption just to cool down the buildings. And during Dr Mahathir's second term of office, renewable energy was never given the emphasis the way it is being done now.
As advisor to PROTON, the first national car manufacturer suffered major losses to the point that it needs a foreign investor with the technology and know-how to boost the company's earnings.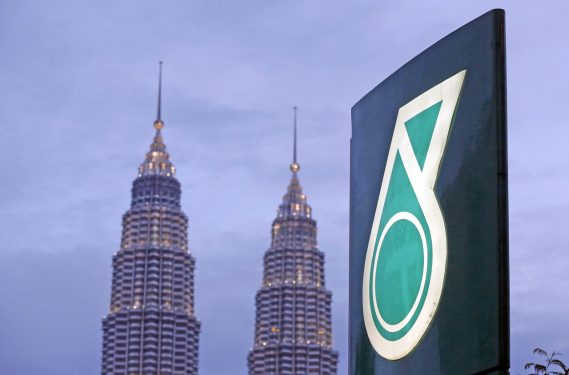 Malaysia Airlines (MAS) which was once owned by one of Dr Mahathir's cronies failed to bring the national airline to greater heights despite all the financial assistance from the government. Instead, the national flag carrier has seen been overtaken by b budget carrier AirAsia.
Dr Mahathir's "raw" advice to kickstart several direct flights from Malaysia to Zimbabwe and Malaysia to Buenos Aires were bad advices. As a result, it burned a big hole in MAS' pockets.
This partly explains why – despite the booming economy in the late 1980s and early 1990s until the Asian Financial meltdown of 1997/1998 – Malaysia never became a First World nation unlike Singapore whose currency value is almost three-and–a-half times higher than Malaysia.
Nation needs to move on
So, while PAS decides to stick with the old wineskin, what the country needs is a new wineskin (read 'mindset'). The four states can continue to take up Dr Mahathir's advices while the nation needs to march forward.
The people have seen how he hopped from one camp to another in the past five years since 2018. What motivates him to stay on in power may have its root in nepotism which is to protect his own children who are now billionaires.
Unless he and his family are willing to take out millions of ringgit from their family coffers to support small-time Malay contractors and entrepreneurs, it is unlikely that even the Malays will trust this Kerala descendant.
As a nation, we are ready to move on since the economic wheel is starting to turn judging from the number of restaurants that are packed during weekends. The socio-political landscape in the world has already changed so much that Dr Mahathir's recent advice about pegging the ringgit is just laughable. – Sept 21, 2023