IT is vital to know that Talent Corp Malaysia Bhd (TalentCorp) is not responsible for the creation of high paying jobs or to raise the minimum wages to attract Malaysians abroad to return home to work.
Instead, Talentcorp is responsible for increasing the availability of high skilled human capital in Malaysia, including bringing back overseas Malaysians who have accumulated skills and experience in certain critical occupation sectors under the Returning Experts Programme (REP), according to former deputy minister of International Trade and Industry (MITI) Dr Ong Kian Ming.
While the number of successful applicants under this programme is small relative to the estimated number of Malaysians who have left our shores, the quality of these returnees and their overall impact in their respective workplaces should not be overlooked.
"But rather than putting all of the blame of Talentcorp, we should instead empower Talentcorp so that it can achieve better results moving forward," justified the former Bangi MP.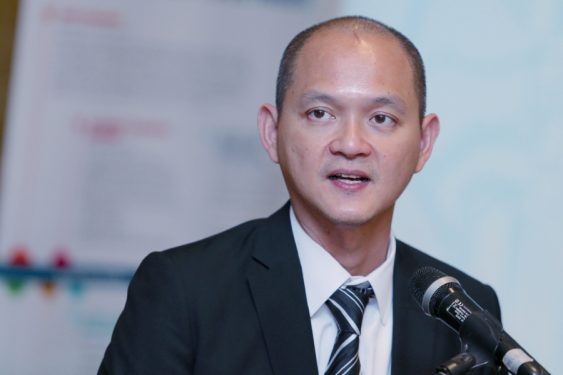 "Shutting down Talentcorp is akin to throwing out the baby with the bathwater and ignores the productive work which this agency has done carried out since its creation in 2011."
The former Bangi MP was commenting on the worsening state of brain drain issue in Malaysia following the recent tweet by former dean of Universiti Malaya's (UM) medical faculty Dr Adeeba Kamarulzaman who revealed that UM regularly loses 30 of its best and brightest medical graduates to Singapore on an annual basis.
Ong further called on the Human Resources Ministry (MOHR) to push for the REP to be given a fresh mandate with enhanced incentives especially with the increase in foreign direct investment (FDI) flows into Malaysia and the opportunity to bring home highly experienced Malaysians from different parts of the globe in different industries.
"These incentives may not necessarily be financial but come in the form of other low hanging fruit such as expediting permanent residency (PR) applications for spouses and children of returning experts," he opined.
In a related development, Ong also highlighted the woes faced by multinationals (MNCs) which are required to advertise vacant positions for 30 days in the Social Security Organisation (SOCSO) job portal before such a position can be offered to an expatriate worker.
For the record, Talentcorp also brings in highly skilled non-Malaysians into the country through the processing of expatriate work visas via their one-stop Malaysia Expatriate Services Centre (MyXpats Center).
"Not only is this policy ineffective in 'protecting' jobs for Malaysians, it fails to recognise that the hiring of expatriates for such positions will often result in the hiring of Malaysians in complementary roles as the operations of the MNC in question expands and grows," he revealed.
"Over time, many of these expatriates will also be replaced by home grown talent. Getting rid of such requirements, especially since we are well into our post-COVID recovery, would enable Talentcorp to bring in highly skilled expatriates (some of whom may be ex-Malaysians) more efficiently as part of the process to grow the talent base." – Jan 9, 2023