THE extraordinary general meeting (EGM) called for by KNM Group Bhd – the darling of the Malaysian oil and gas (O&G) industry in the 2000s – on Sept 5 is not merely a formality but should be deemed as a critical turning point for the group given its market capitalisation and share price have plummet to an all-time low this year.
Moreover, the decline is not reflective of KNM's intrinsic value which includes substantial assets, human capital and a rich history, according to former executive director Flavio Porro who resigned from the group on Dec 13 last year.
"The situation is dire and immediate action is required to halt the company's downward spiral," Porro who pointed out as he explained his decision to re-join KNM's new board of directors.
"One of the most alarming issues that has compelled me to re-engage with KNM is the current board's hasty and ill-advised decision to liquidate valuable assets at fire-sale prices."
In its latest extraordinary general meeting (EGM) announcement yesterday (Sept 18), KNM has proposed the removal of nine directors who included company chairman Tunku Datuk Yaacob Khyra and its group CEO Ravindrasingham Balasingham.
The other directors include Tan Sri Zulhasnan Rafique, Yee Hong Ho, Steve Ho Soo Woon, Thulasy Suppiah, Datuk Uwe Ahrens, James Beltran and Datuk lndera Naresh Mohan.
To replace Tunku Yaacob, the EGM slated for Oct 16 has proposed that Tunku Kamariah Aminah Maimunah lskandariah Sultan Iskandar (eldest sister of Johor ruler Sultan Ibrahim and future Yang d-Pertuan Agong) be made the group's new chairman.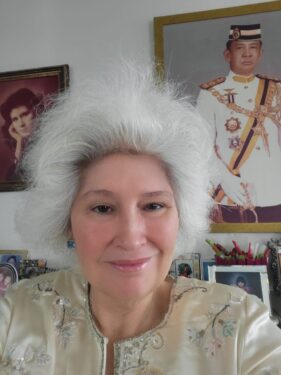 Others potential appointees include Porro, German billionaire Andreas Heeschen, Datuk Abd. Ghani Yusof, Edwin Silvester Das, Datuk Zaidi Mat Isa @ Hashim and William H Van Vliet III.
"Take for instance, the recent decision to sell FBM Hudson, our Italian unit with additional operations in Dubai. The board approved a sale for a mere 12 mil euro (RM60.17 mil) (since almost 10 mil euro have already been burned to settle overdue) despite the unit's assets being valued at over 40 mil euro (RM200.56 mil)," Porro further justified.
"This is not just a financial misstep; it's a legal quagmire. The sale is also subject to the country's assets protection clearance which could not only result in legal repercussions but also further erode shareholder value.
"This, without mentioning the other valuable assets of the group in the UK and in Thailand which are stuck in an embarrassing stalemate with nobody in the driving seat."
Misinformation
Contrary to misleading statements by its current CEO Ravindrasingham, Porro said the new board's objective is not to acquire Borsig Group which is toured as KNM's crown jewel "on the cheap".
"Our primary focus is on a holistic and sustainable approach to growth and debt repayment. We are supported by a robust group of shareholders with strong roots in Malaysia as well as international markets like the US, EU (European Union), UK and Eastern markets," he asserted.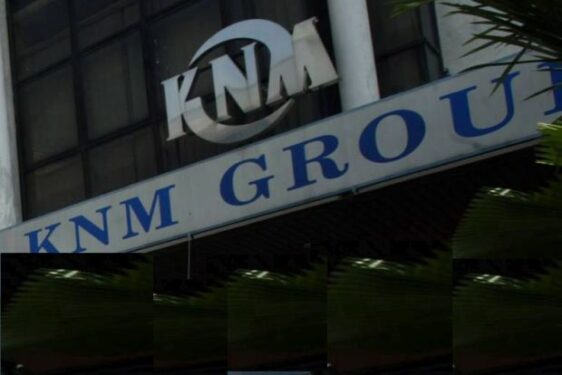 According to Pooro, the "Global Regularisation Plan" mooted by the new board aims to:
Satisfy all stakeholders, including creditors, shareholders, employees and customers by balancing their diverse interests and expectations.
Align the restructuring plan with KNM's long-term strategic goals, thereby enabling the company to leverage its competitive advantages. This is in stark contrast to the current management's short-sighted focus on asset-stripping.
Introduce a sustainable growth strategy that spans over the next five years by focusing on stability during and after the repayment of debt.
"Our Global Regularisation Plan which will be fully disclosed once the new board is in place is not a short-term fix," noted Porro.
"It's a comprehensive, long-term strategy that includes material investments, significant upgrades in professional management, cross-border financial transactions, collaborations with inter-governmental bodies, partnerships with Fortune 500 companies and financial engineering."
Delving further into the future, he said the new board aims to open new markets and lines of business by focusing on renewable energies and engineering.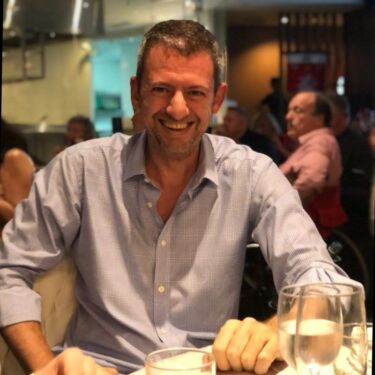 "This is a five-year vision aimed at creating a sustainable future for both shareholders and employees," he shared.
"The proposed new board of directors will welcome influential names such as Tunku Kamariah and the highly successful international businessman Andreas Heeschen and Datuk Abd. Ghani Yusof, among others."
Lastly, Porro also expressed regret that the current board has initiated a targeted media campaign against the group's new shareholders and proposed board members.
"This campaign is not only shallow and disrespectful but also aims to maintain an unsatisfactory status quo. The current board which has remained largely unchanged since October 2021 has been misleading in its public statements," claimed Porro.
"We aim to correct this narrative and restore the company's reputation. We are fully committed to transparency and will take proactive steps to counter any misinformation."
At 10.04am, KNM was up 1 sen or 9.52% to 11.5 sen with 38.04 million shares traded, thus valuing the company at RM465 mil. – Sept 19, 2023