AN OPPOSITION assemblyman from Sabah has slammed the Federal Government for allocating the lowest-ever development expenditure (DE) to the state since Pakatan Harapan's stint in power.
Luyang representative Phoong Jin Zhe also criticised Sabah Chief Minister Datuk Seri Hajiji Noor and Parti Bersatu Sabah (PBS) president Datuk Seri Maximus Johnity Ongkili for celebrating over Budget 2023, saying it was an apparent attempt to "sugarcoat" things.
In 2020, the Budget tabled by the Pakatan Government allocated 9.3% of the total DE to Sabah, while Perikatan Nasional (PN) allocated 7.3% in 2021 and Barisan Nasional (BN) allocated 6.9% in 2022 and a reduced 6.6% in 2023.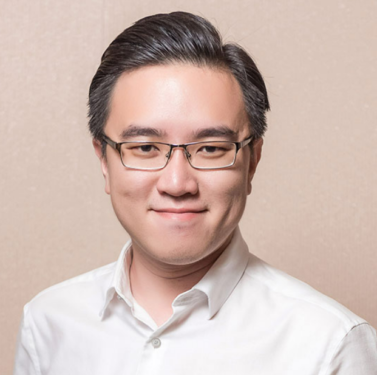 Phoong noted that while Budget 2023 has the highest ever DE at RM94.3 bil, the RM6.3 bil of it that was allocated to Sabah – a figure that has been increasing annually since 2019 – "only looks good on the surface".
"It is not the fairest ratio when compared to the bulk RM94.3 bil as it is only 6.68% of it," Phoong, who is also the DAP Sabah secretary, said in a statement.
"In Budget 2022, Sabah was allocated RM5.2 bil from the total RM 75.6 bil of DE, which was 6.9% on ratio. So, it is disappointing to learn that (Sabah's DE) has been slashed in Budget 2023."
As such, Phoong said it was time for the "myth to be debunked" and the people to know the "truth" as to which Government provided the "most and fairest" allocations for Sabah.
He said it was the Pakatan Government and its finance minister Lim Guan Eng that allocated the most development allocations for Sabah, as proven by comparing the relevant figures in previous Budgets:
As per the figures, the difference between the 2019 and 2013 DEs was only 10% but the ratio allocated for Sabah doubled from 4.3% during Barisan Nasional's (BN) time to 8.8% during Pakatan's time.
"A big jump"
"It was a big jump from RM2 bil to RM5 bil for Sabah and it was approved by Lim," Phoong noted.
"It shows that the Pakatan Government, despite only ruling for 22 months, put up remarkable efforts to rectify the issue of inequality in the distribution of wealth between Sabah and West Malaysia," he added. "The record speaks volumes for Pakatan".
Phoong also said that if the Sheraton Move of 2020 did not occur, Sabah would have been allocated a higher amount of DE from the Budget formula used by the Pakatan Government that year.
"According to Pakatan's formula in 2020, 9.3% of the total DE of Budget 2023 (for Sabah) would have been RM8.7 bil and not only RM6.3 bil," he explained, adding that this was proof that the Pakatan Government provided equal and fair allocations for Sabah.
He called on Putrajaya to provide an additional RM2 bil for Sabah from the total DE in order to "truly uphold the Keluarga Malaysia or Sabah Maju Jaya spirit", lest they end up as mere "political slogans".
"On the other hand, it is disappointing to see there are opportunistic and populistic parties trying to fan sentiments that Sabah only received RM6.3 bil out of the total RM372.3 bil budget, which is totally irresponsible and misleading to gain political mileage," Phoong noted.
He explained that the Budget is mainly categorised into operating expenditure (OE) and DE, with the OE in next year's Budget comprising a huge bulk (RM272.34 bil or 73.1% of Budget 2023).
"The OE is not allocated based on states or regions as it includes all salaries of civil servants across Malaysia, including federal agencies in Sabah, teachers, doctors and operating expenses of public agencies – for example, public hospitals such as Hospital Queen Elizabeth in Kota Kinabalu.
"On the other hand, DE is where the Government invests in development projects, including infrastructure such as new hospitals, airport expansions, new highways, new flyovers and so on.
"Therefore, it is irresponsible to mislead the people (by saying) that Sabah was only allocated RM6.3 bil out of the RM372.3 bil budget. It is only precise (to say) that Sabah was allocated RM6.3 bil DE from the total RM94.3 bil DE," he said. – Oct 9, 2022