PRIVATE eye specialist Optimax Holdings Bhd registered a revenue of RM29.77 mil for the third quarter ended Sept 30, 2021 – an increase of 63.64% from the RM18.19 mil of the corresponding quarter of the preceding year.
Pre-tax profit (PBT) and net profit (PAT) also showed improvement compared with 3Q 2020, rising 81.81% and 90.40% at RM7.20 mil and RM5.58 mil respectively as compared to RM3.96 mil and RM2.93 mil for the same quarter of the preceding year.
Optimax CEO Sandy Tan said that they are pleased to have seen an improvement in the quarter under review following the re-opening of the economy with the easing of COVID-19 restrictions.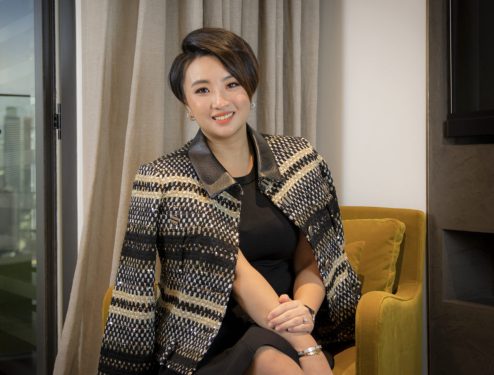 "We saw gradual recovery in the number of patients, including patients for refractive surgeries and cataract surgeries who were earlier advised to postpone their procedures due to the restrictions," she added.
Optimax's improvement in the quarter was bolstered by the involvement of the national vaccination programme and [email protected] organised by the ProtectHealth Corporation Sdn Bhd and the Ministry of Federal Territories.
Tan further noted that Optimax's central Peninsular Malaysia operations continued to be the largest revenue contributor, accounting for RM22.42 mil or 75.33% of total revenue in 3Q 2021 up from RM11.23 mil in 3Q 2020.
Meanwhile, south and north Peninsular Malaysia operations supplied RM3.67 mil and RM3.21 mil or 12.32% and 10.78% of total revenue respectively, while East Malaysia contributed RM469,000 or 1.58% of total revenue.
PBT and PAT for 9M FY2021 rose 111.64 % and 118.49 % respectively, to RM12.26 mil and RM9.07 mil from RM5.79 mil and RM4.15 mil in 9M FY2020.
Optimax has expanded its market presence in the country by establishing a new ambulatory care centre (ACC) in Bahau, Negeri Sembilan, which is now undergoing renovations and is expected to be completed by 2Q 2022.
Optimax is also planning to expand the company to the east coast of Peninsular Malaysia.
Tan assured that Optimax's prospects remain intact for FY2021 supported by an economic recovery by a successful rollout of the national vaccination programme, enabling Optimax to expand their market reach further in the country.
Optimax's board of directors declared an interim tax-exempt dividend of 1.90 sen per ordinary share totalling RM5.13 mil in respect of the financial year ending Dec 31, 2021 for FY2021.
The entitlement date is scheduled on Dec 10, 2021 and payment will be made on Dec 24, 2021.
Interestingly, Optimax's shareholders also passed a proposal to approve a bonus issue of 67.5 million warrants on the basis of one warrant for every four existing ordinary shares in Optimax, held on an entitlement date to be determined and announced later at a recent extraordinary general meeting (EGM).
"Employees' share options scheme (ESOS) was approved by the shareholders, involving up to 20% of the total number of issued shares by the company at any duration of the ESOS for eligible directors and employees and its non-dormant subsidiaries," declared Tan.
Furthermore, Optimax founder and executive director Tan Sri Dr Tan Boon Hock has been conferred the honorary doctorate (PhD) in Electrical Engineering by the Chancellor of Universiti Tun Hussein Onn Malaysia on Nov 21, 2021.
Tan further remarked that through Dr Tan's tireless effort in guiding the company, Optimax has grown rapidly to become one of the major operators in the eye specialist industry in Malaysia.
"We believe that he will continue to play an essential role in driving the success of the Optimax to a brighter future," she concluded. – Nov 25, 2021