AFTER reading part one of this series about former Prime Minister Tun Dr Mahathir Mohamad's frequent rants on the 3Rs (race, religion and royalty), a netizen wrote:
"This old man has ruined our country and enslaved the rakyat. Almost all the policies designed by his regime helped him to consolidate his power and the rakyat, by design, had to abide by his directives. He must, however, realise that we are no longer the robots that he once controlled."
In short, would the Terminator himself go extinct himself? Many, in fact, have wanted the nonagenarian busted and placed behind bars – the way he did to many others in the past.
Another netizen, apparently incensed by Dr Mahathir and PAS president Tan Sri Hadi Awang's 3R politics, posted an image with an awesome quote, "If you learn religion from a fox, you believe stealing chickens is an act of charity".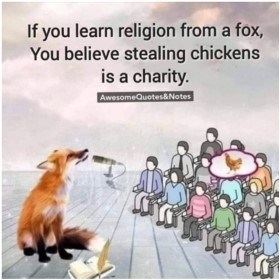 With this, we go to next challenge which Dr Mahathir had put forward as a challenge to work on to fulfil his Vision 2020.
Challenge 4: Establishing a fully moral and ethical society
One cannot expect Dr Mahathir to preach moral and ethics when during his era – as long as it was to his expedience – he did not care if the country was burning.
When there were complaints about massive traffic jam in the city of Kuala Lumpur, he allowed a senior traffic cop to call for a citywide boycott. This was against the ethics of any uniformed body.
A boycott of this nature lasting a few days was something which is unheard of in most other civilised countries. By allowing the people behind it to go unpunished, Dr Mahathir had allowed a precedent to be set.
Challenge 5: Establishing a matured liberal and tolerant society
While the Federal Constitution is secular, it is unique in that while it upholds Islam as the official religion, the values of Islam cannot be imposed on communities of other faiths.
Religious freedom is enshrined in the apex law; hence, tolerance of each other's religion is the best way forward.
However, in recent months, the nonagenarian himself has distorted the basic tenets of the Federal Constitution. One wonders if he is now at war with the office of the Yang di-Pertuan Agong which continues to uphold the Federal Constitution.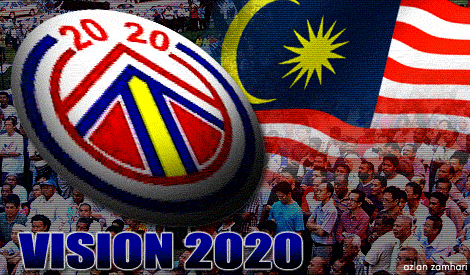 Challenge 6: Establishing a scientific and progressive society
His plans such as the Cyberjaya IT valley and having a Malaysian astronaut, not only flopped but he and Hadi are poisoning the minds of the people against the Madani government which seeks to create a more progressive society that can compete with the rest of the world rather than always involved in the Mahathir-style of endless squabbles.
Challenge 7: Establishing a fully caring society
During the COVID-19 pandemic and the Taman Sri Muda floods, neither Dr Mahathir nor any of his children have shown that they cared for fellow Malaysians.
Instead, netizens started their own #Kita Jaga Kita initiatives. This is certainly not something that Dr Mahathir can brag about achieving in his Vision 2020.
Challenge 8: Ensuring an economically just society in which there is a fair and equitable distribution of the wealth of the nation
In establishing an economically just society, Vision 2020 did not even spell out which society. Regardless of race or religion, every Malaysian should enjoy fair and equitable distribution of the wealth of the nation.
Instead of helping to increase the wealth of the nation, we will soon hear from his court case against Anwar how Anwar will showcase his plunder of the nation's wealth.
Challenge 9: Establishing a prosperous society with an economy that is fully competitive, dynamic, robust and resilient
We must not forget that our ringgit has dropped from a strong position of RM2.50 to a US dollar to what it is today. It began during Dr Mahathir's era. Although he had pegged it to the greenback, the ringgit has never picked up in its value unlike the Singapore dollars.
When Singapore became a republic, the ringgit was stronger in comparison to the Singapore dollars; however, today, the ringgit is lagging far behind the Singapore dollars.
It is no wonder that a netizen wrote, and we wish to quote to conclude this series on Dr Mahathir and his grand vision: "He sets fire but this time, the fiddle's aflame."
We think Dr Mahathir should put his energy to help Malaysia achieve Vision 2020 or perhaps, it is time for him to listen to the advice of a young Malaysian. – July 7, 2023