FORMER prime minister Tun Abdullah Ahmad Badawi suffers from dementia and does not remember his family anymore, according to his son-in-law Khairy Jamaluddin.   
The health minister said Abdullah, better known as Pak Lah, began showing signs of cognitive impairment shortly after retiring as the country's fifth prime minister in 2009. 
The 82-year-old's condition has progressively worsened since then, Khairy said during the launch of the Malaysian Conference of Psychological Medicine today.  
"I have never shared this before. Many asked where is Pak Lah? He has dementia and that is why you do not see him in public anymore," the News Straits Times (NST) reported.

"It is a cruel condition. The body is there but the mind is not. He is wheelchair-bound.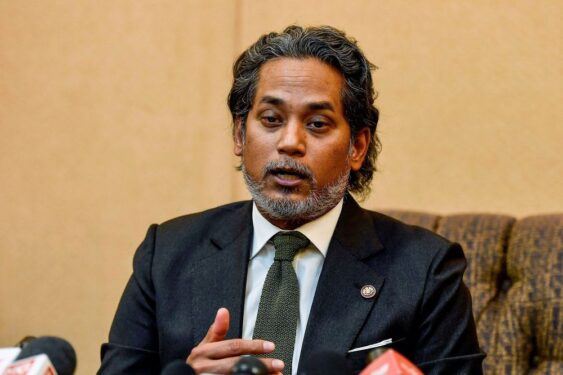 "He cannot function normally anymore. He does not remember my name, my wife's name.
"The only reason I know he recognises me is through the flicker in his eye when I visit him." 
Khairy added that there are more bad days than good and urged the conference attendees to keep his father-in-law in their prayers. 
Former two-term PM
Abdullah, a former two-term prime minister, served in office from October 2003 to April 2009. He was also the sixth president of UMNO.
The former eight-term Kepala Batas MP is best known for his promise to clamp down on corruption and advocacy for Hadhari Islam, which interlinks the faith with economic and technological development. 
He was also credited for Barisan Nasional (BN's) landslide victory during the 11th General Elections (GE11) in 2004, where BN won 198 out of the 220 Parliamentary seats and wrested control of Terengganu from PAS. 
However, his popularity was short-lived after his predecessor Tun Dr Mahathir Mohamad announced he was quitting UMNO in 2008 after having lost confidence in Badawi's leadership.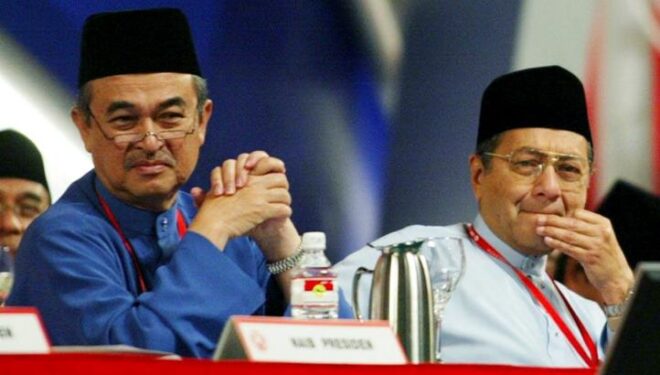 Mahathir had placed blame on Badawi for BN's dismal performance during the 12th General Elections (GE12) in 2008. 
Caving to pressure from his party, Abdullah eventually stepped down as UMNO president and prime minister in mid-2009, paving the way for Datuk Seri Najib Razak to take over. 
Abdullah is currently married to Tun Jeanne.
In October 2001, Khairy married Nori, the daughter of Abdullah and his first wife Endon Mahmood. Endon passed in 2005.  
Khairy and Nori have three sons – Jibreil Ali, Timor Abdullah and Raif Averroes. – Sept 11, 2022   
Main photo credit: The Edge Markets