TWO interesting headlines "DAP has nothing to hide, UMNO need not pretend" and "Zahid is UMNO's 'burden', says Ramasamy" from two leaders of two political parties who used to quarrel and swear never to live together has intrigued veteran journalist and blogger Datuk A. Kadir Jasin.
"But due to circumstances, they have to conspire. One based on strength and one because of weakness. One has 40 seats in the Dewan Rakyat and another only 26 seats," he penned in his latest Facebook post.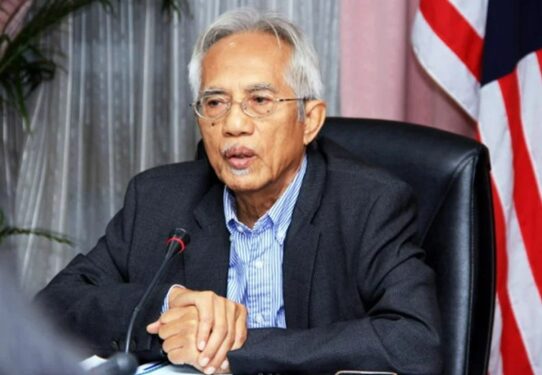 According to Kadir, the weak leader who made such remark – UMNO deputy president Datuk Seri Mohamad Hasan – was spot on to regard DAP as not being treacherous, hence UMNO need not have to pretend.
"It's true what the UMNO leader said. Because DAP has nothing to hide, its leader is reported to have said that Zahid (party president Datuk Seri Ahmad Zahid Hamidi) is a burden (to) UMNO," he justified.
"If it is indeed true that UMNO is not pretending, it will certainly accept the DAP leader's argument with an open heart."
On the same account, if Zahid was not a burden, UMNO would have won big in the recent 15th General Election (GE15), according to Kadir.
"However, UMNO lost big time. Bigger than under the leadership of (Datuk Seri) Najib Razak in GE14," the former Bersatu supreme council member pointed out. "But it seems that the delegates to the 2022 UMNO general assembly at the weekend still love Zahid and his deputy Mohamad (Tok Mat)."
This is where Kadir took a swipe at UMNO members, wondering if they are "in suicide mode".
"They don't care anymore if UMNO dies as long as those two leaders remain at the helm," lamented the 75-year-old former UMNO member himself. "DAP and the other parties in Pakatan Harapan (PH) also know that UMNO's burden to some extent will be their burden." – Jan 17, 2023