THREE food & beverage (F&B) groupings and a sundry retail association have come forward to request the Parliament Special Select Committee (PSSC) on the proposed Control of Tobacco Product and Smoking Bill 2022 to conduct proper and thorough engagements with all parties that will be impacted by the Generation End Game (GEG) policy.
The four are the Malaysian Singapore Coffeeshop Proprietors' General Association (MSCSPGA), Malaysian Indian Restaurant Owners Association (PRIMAS), the Malaysian Muslim Restaurant Owners Association (PRESMA) and Federation of Sundry Goods Merchants Associations Malaysia (FSGMAM).
"Until now, we have not been consulted on the GEG Bill nor received any briefing on the implementation of the proposed measures that was reported in the media," claimed MSCSPGA's president Wong Teu Hoon.
"We are supportive of the Health Ministry's (MOH) agenda to reduce the number of smokers in Malaysia. All we ask is to be invited and consulted so that our views are heard and taken into consideration."
"A comprehensive consultation, briefing and impact study should be carried out with retailers to improve the GEG bill," added Wong.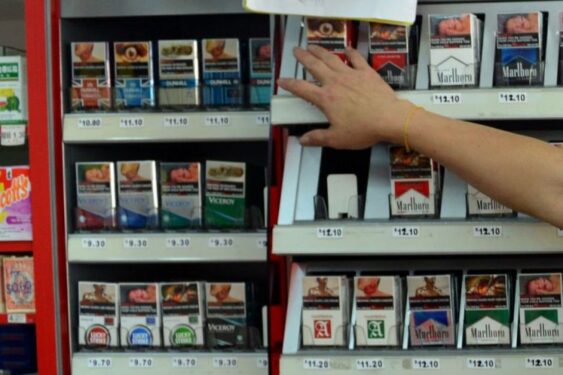 Primarily, it would be the food operators and retailers who will emerge as the frontliners in implementing the GEG bill as the MOH will be unable to employ an enforcer at every food or retail outlet, according to PRIMAS president J. Suresh.
"Retail operators will be the ones expected to conduct the ID checks which itself will cause certain tensions in-store," he argued. "As the bill does not allow those born after 2007 to work in shops that sell cigarettes, operating costs for these small businesses will rise and cause many to go out of business."
Currently, the sales of legal tobacco products in retail shops make up 30% of total revenue. The GEG will impact revenue of retail outlets at a time when the country is preparing for an unprecedented global recession.
"The retailers are also concerned about the penalties listed under GEG where any retailer caught selling cigarettes to a person in the GEG generation will be fined minimum RM30,000 or face imprisonment of up to three years or both," cautioned FSGMAM president Hong Chee Meng,
"GEG is not as easy to implement as it is unlike the minimum age for selling cigarettes or alcohol. This law is different because the GEG generation will get older every year."
As many lawyers are already claiming that GEG is against the Federal Constitution, PRESMA president Datuk Jawahar Ali Taib Khan hoped that retailers would not be dragged to court should the GEG be eventually challenged legally.
"Lawyers have already written in the media that GEG may be against Article 8 of the constitution," he pointed out.
"Article 8 says that the law must operate alike on all persons under like circumstances. This is against the principle of equality when applying laws in individuals under 'like circumstances'." – Sept 22, 2022