THIS could be the case of not being able to swallow its pride. After having chastised the recent Madani Malaysia Aidilfitri Open House as being both politically-motivated and a waste of money, PAS is only behaving in exactly the same manner.
The Islamist party is now extending with open arms its invitation to Malaysians nationwide to attend its very own national level Raya open house in Kedah this weekend – only one week apart from that initiated by the unity government.
At the time of writing, PAS has yet to disclose if it is self-funding the event which is slated to take place at Kompleks PAS Kedah this Saturday (May 6) instead of 'wasting taxpayers' money' or that if it has a commercial outfit as a sponsor.
What can be safely said – perhaps – is that Bersatu which is its core partner in Perikatan Nasional (PN) is unable to chip in with any form of monetary contribution given that the party has its two main bank accounts (CIMB Bank and AmBank) "seized and not only frozen" by the Malaysian Anti-Corruption Commission (MACC) under the Anti-Money Laundering, Anti-Terrorist Financing and Proceeds of Unlawful Activities Act 2001.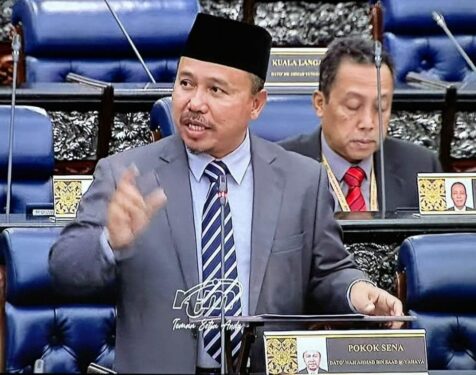 "Come in large numbers regardless of whether you are PAS members, supporters, loyalists or non-party members – and this includes friends of PN – to enliven this event," shouted Kedah PAS commissioner Datuk Ahmad Yahaya. "The fest will start at about 12 noon."
Ahmad who is also head of the National PAS Ulamak Council also welcomed the presence of visitors from all over the country.
According to him, PAS leaders starting from members of the Shura Council, the General Mursyidul, its president, deputy, vice-presidents to all office bearers at the National PAS level, among others, "will be camping at the Kedah PAS Complex to welcome our attendees".
Ahmad who is also the Pokok Sena MP further noted that a variety of menus have been lined up for visitors, including nasi daging (beef rice), Kuala Kedah laksa, ketupat, lemang, traditional kuih and fritters, among others.
"Mai jangan tak mai (please do come) for we are waiting for everyone's presence," he added. – May 3, 2023