THERE seems to be no end to the nonsense from the Kedah Menteri Besar Datuk Seri Muhammad Sanusi Md Nor.
In fact, he is closely adhering to wisdom of his Tok Guru Tan Sri Hadi Awang that corruption seems to be the phenomenon of the non-Malays.
He refuses to see corruption afflicting all sections of society, immaterial of ethnicity or religion.
At least Hadi mentioned the fact that while the givers of the corruption are non-Malays, the receivers are the Malays. The givers of corrupt money are more guilty than the receivers.
The PAS president might have qualified his remark about corruption to the extent of giving it a strange twist of illogicalness.
But Sanusi – knowing his crudity in public engagements – found it necessary to come out with the argument that non-Malays are more prone to corruption whether they are the givers or receivers.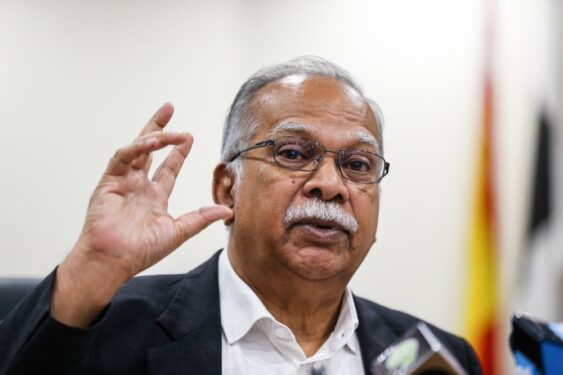 I suppose if he is pushed to the wall, he might say that giving corruption is much more a sin among the givers than the receivers.
Can Sanusi back up his claim or provide statistics about the non-Malays being the most corrupt?
At any rate, a mere political or populist statement without the corresponding facts renders it shallow and racist.
When it comes to corruption, I don't think DAP has ever made a racist statement about only Malays being involved in corruption. I don't think DAP leaders – unlike their racist and extremist counterparts in PN – would ever make such racist statements.
It is engaged by persons who have no sense of guilt or moral upbringing. Race or religion is not the determinant of corruption.
I think that Sanusi wants to be popular before the state elections by being a hero at the expense of the non-Malays. It is highly irresponsible for a state leader to make such an allegation.
There is clear directive from the police that forbids the incitement against race, religion and royalty or fanning the 3R sentiments.
The police have sufficient grounds to investigate Sanusi for casting aspersions on the non-Malays. – July 13, 2023
Prof Ramasamy Palanisamy is the DAP state assemblyman for Perai. He is also Deputy Chief Minister II of Penang.
The views expressed are solely of the author and do not necessarily reflect those of Focus Malaysia.