ONE should not jump to the conclusion that PAS is the same as UMNO after the former's secretary-general Datuk Seri Takiyuddin Hassan revealed that the party's top five posts, namely its president, deputy president and three vice presidents will not be contested in the party's elections next month.
This is because there is a wide distinction between "not contested" and "no competition" for the five posts, according to National PAS Youth deputy chief Afnan Hamimi Taib Azamudden.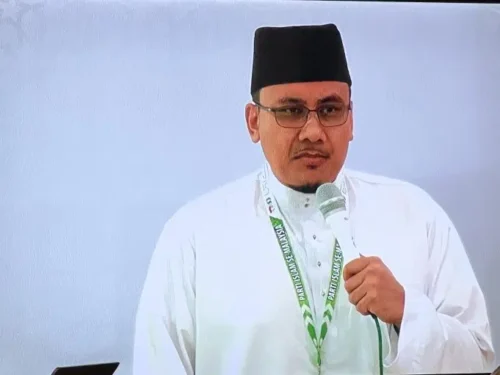 In a recent Facebook post, the Alor Setar MP further gave five reasons to support his argument:
The one who suggested that the positions of UMNO president and UMNO deputy president should not be contested was the party's own representative at its general assembly.
In other words, it is UMNO itself that prevents its members from nominating themselves or other candidates for the positions of president and deputy president. This is to ensure that members will have to continue supporting the existing president and deputy president even if some of them are against such idea.
This is different from PAS whereby there is no obstacle for anyone to be a candidate for the position of president, deputy president, vice president or any position in the party for that matter. All members are free to run as candidates if they are nominated.
However, at the close of the nomination period, there remains only one candidate for the posts of president (Tan Sri Hadi Awang) and deputy president (Datuk Seri Tuan Ibrahim Tuan Man). This means that PAS members still like and are in agreement with their existing president and deputy president.
There were four candidates for the three positions of PAS vice-president. One withdrew from contesting, hence three (incumbents) remain (Terengganu Mentri Besar Datuk Seri Dr Ahmad Samsuri Mokhtar, Datuk Idris Ahmad and Datuk Mohd Amar Nik Abdullah). However, there will be a contest for the positions of working committee members.
"Therefore, there is no competition for the selection of the five main positions in PAS even though nominations are open," justified Afnan Hamimi who is also the political secretary to Kedah Menteri Besar Datuk Seri Muhammad Sanusi Md Nor.
"Unlike UMNO, the party's two top positions were not contested, even though there were people interested in being candidates to run against the existing president and deputy president."
Added the son of former National Mosque chief imam Datuk Taib Azamudden Md Taib: "In conclusion, PAS is open and there is democracy. UMNO is a little closed and doesn't really want democracy. That's the difference." – Sept 30, 2023
Main photo credit: Bernama