I REFER to the statement made by ACP Siti Kamsiah Hassan, principal assistant director of the D11 unit of the Royal Malaysian Police (PDRM) – which is the Sexual, Women and Child Investigation Division – that sexual crimes involving children are on an increasing trend.
Last October, during the tabling of Budget 2022 in the Dewan Rakyat, in tabling the 2022 Budget, Finance Minister Datuk Seri Tengku Zafrul Tengku Abdul Aziz stated that RM13 mil had been allocated to the D11 unit to employ 100 officers tasked to monitor and handle sexual crimes against children as there was a great deficiency in the division.
In May this year, Siti Kamsiah made a statement that the funds had not yet been allocated for her division in spite of the paperwork being submitted to the government in March.
I had then called for the Finance Ministry to release the RM13 mil without further delay so as to keep to their word, and to show that they were indeed serious about fighting sexual crimes against children.
Yesterday (Sept 27), Siti Kamsiah stated that "In 2020, the division received 24 reports on sexual crimes which were investigated under Section 509 of the Penal Code, and last year the number increased to 35 and in 2022 a total of 11 reports were received between January and April."
My question to Siti Kamsiah is how many arrests had been made out of the 24, 35, and 11 cases from 2020 till now, how many had been convicted in court, and how many DNAA cases (discharges not amounting to acquittals) have been recorded?
How many cases were thrown out because of lack of evidence or the collection of evidence and recordings could not be used in court?
When conviction rates are low, there is great distrust from society in the system and the system must be fixed.
I had asked the Home Ministry in the last parliamentary session on the status of the RM13 mil allocation and what was the Government's strategy to invest in manpower, resources, infrastructure, and technology to combat online sexual crimes in Malaysia, as used by Australia and the United Kingdom.
The reply I received stated that an intake of 100 officers and staff had been approved on June 1 through a letter from the Finance Ministry dated June 3.
While I do welcome the move, there seem to be more questions for the D11 Division, PDRM, and the Home Ministry on this.
The reality on the ground is that investigating officers are the ones handling D11 cases now in addition to their day-to-day investigations, instead of the task being given to specially-trained officers.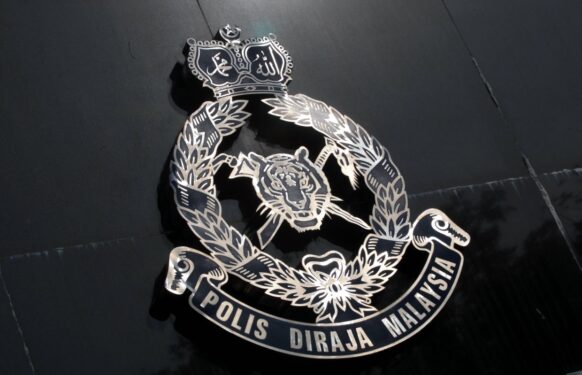 "Is seven D11 officers enough for bigger states?"
If one does the maths, with the increase of 100 officers handling D11 cases, each state is to receive seven officers who have expertise and experience to handle such cases.
For a state like Perlis, seven D11 officers is something it can cheer about, but is it enough for Pahang, Sabah, and Sarawak, where a paedophile Alladin Lanim was nabbed?
Is it enough for other states?
My question to the home minister: has the RM13 mil been utilised to deploy officers with skills, knowledge, and experience in handling D11 cases to all 14 states in Malaysia?
If yes, I expect a statement by the ministry to clarify how many have been deployed to each state. If not, has it been used to cushion the promotions within Bukit Aman?
Is RM13 mil sufficient to employ 100 officers, purchase vehicles, equipment, and office fixtures including an "anatomy doll" with a recorder?
If not, where will the cuts be?
The reply also stated that awareness campaigns had been carried out in 12 states to date and work was on the way for other states, including in Penang.
As an MP from Penang, I would like to know: Where, when, and what awareness campaigns were organised by PDRM?
While I am a firm believer of intra- and inter-ministry, agency, or international partnerships in achieving salient solutions, a question arises if the Malaysian Internet Crimes Against Children Investigation Unit (MICAC) – which is under D11's supervision – has its own data on child sexual crimes in Malaysia?
It would be fatal if our own unit did not have its own data and had to depend on trans-boundary information.
According to my parliamentary answer, MICAC would be expanded in all states or contingents.
Fourteen offices for MICAC all over the country? Is that value for money and would services match the infrastructure?
As the unit's jurisdiction covers online sexual crimes, would it not be logical to have one properly functioning MICAC headquarters and a reporting system by state contingents or even district police stations, through D11 officers or officers of other ranks, to report directly to them?
What the Government needs to do is employ more staff who are true experts in online wizardry to hack, break, monitor, and stalk child sexual crime offenders online or on the dark web instead of setting up another office in each state.
I am a fierce advocate of protecting children's rights and to prevent – at all costs – any child from being exposed to the dangers of being victims of sexual crimes online.
I will support all efforts by the government to combat child sexual violence if D11, PDRM, the Home Ministry, and the Government are transparent on the financial expenditures of the unit.
This report must be tabled in Parliament for the scrutiny of all MPs. As such D11 must also arrange a briefing for all MPs in the coming Parliament sitting on their efforts to combat child sexual crimes online so we can all be part of the solution instead of the problem. – Sept 28, 2022
Kasthuri Patto is Batu Kawan MP and DAP deputy secretary for international affairs.
The views expressed are solely of the author and do not necessarily reflect those of Focus Malaysia
Main photo credit: DNA India