BERSATU received huge contributions from corporate companies and businesses with such transactions properly recorded in bank accounts.
Its deputy president Datuk Seri Ahmad Faizal Azumu who is popularly known as Peja said there was no need for the party to publicly reveal details with regard to the donors/sponsors given the Malaysian Anti-Corruption Agency (MACC) would investigate this matter.
"We keep the party's fund in accounts; we keep records of (cash) inflow and outflow," the New Straits Times cited him as saying at the Tambun Perikatan Nasional (PN) thanksgiving feast last night (Feb 5).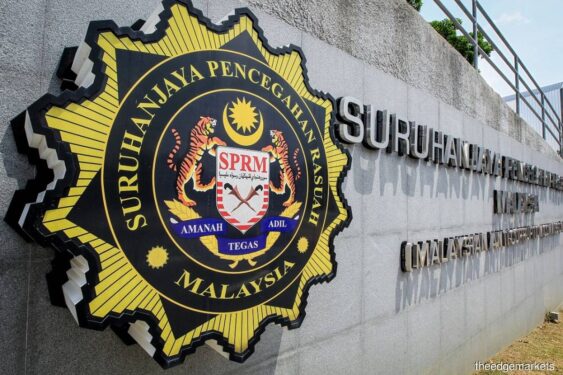 "We don't keep cash, watches worth millions of ringgit at home," he added in response to statement by Prime Minister Datuk Seri Anwar Ibrahim who had asked the party to explain how Bersatu managed to raise substantial amount of cash within a short period.
Anwar who is also the Finance Minister had raised the allegation of misappropriation of public funds on Dec 6 when he said the Treasury which he also helms, had found a breach of procedure in the handling of public funds valued at RM600 bil during Bersatu president Tan Sri Muhyiddin Yassin's tenure as prime minister.
In a follow up to the Malaysian Anti-Corruption Commission's (MACC) decision to freeze the party's bank accounts recently, Bersatu has made public its audited accounts for 2020 and 2021. The period coincided with the duration its Muhyiddin's 17-month premiership, ie from March 2020 to August 2021.
However, Muhyiddin who is also the PN chairman has denied that Bersatu has received any funds from the government stimulus economic package worth RM92.5 bil (which is being probed by the MACC) as claimed by certain quarters.
"If we still recall, there were boxes of watches and millions of ringgit in cash found at home in Pavilion (referring to former prime minister Datuk Seri Najib Razak's case) and justified as party's (UMNO) money," Ahmad Faizal pointed out.
"That's just on one (political party leader), not even his deputy (supposedly referring to the then deputy PM Datuk Seri Ahmad Zahid Hamidi) who had kept money elsewhere which we don't even know."
He added: "(On the contrary), we keep our party's money in accounts with proper records of transactions made yet our party is linked to immoral activity."
On Feb 1, MACC confirmed that that the graft buster agency has frozen Bersatu's accounts to facilitate its investigation into allegations that the party's funds were obtained from illegal proceeds.
The investigations are being carried out under the MACC Act 2009 and Anti-Money Laundering, Anti-Terrorism Financing and Proceeds of Unlawful Activities Act 2001. – Feb 6, 2023
Main pic credit: Utusan Malaysia