I WAS shocked by the first instalment of Bersatu deputy president Datuk Seri Ahmad Faizal Azumu's (Peja) interview with Malaysiakini where he defended seven dishonest, wild and preposterous allegations of Datuk Seri Hadi Awang against DAP and I which the PAS president was unable to substantiate for six long months, reflecting the latter as not a responsible, honest and respected Islamic leader.
I was more shocked by the second instalment of Peja's interview as he was re-writing recent history where he not only denied the Sheraton Move political conspiracy in February 2020 but concocted the tale blaming DAP for wanting to topple Tun Dr Mahathir Mohamad as prime minister (PM) of the then Pakatan Harapan (PH) government.
This could be seen by the following extracts from the interview with the former Perak menteri besar: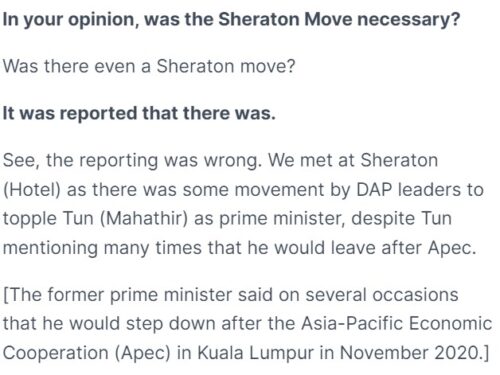 This is the first time that somebody has implicated DAP in an effort to "topple" Dr Mahathir as PM which led to the Sheraton Move political conspiracy. I challenge Peja to cite any instance in the 39 months between February 2020 and now where DAP was alleged to be involved in a plot to topple Dr Mahathir as PM.
I also challenge Peja to name names as to which DAP leader or leaders were involved in the so-called plot to topple Dr Mahathir as PM.
Peja's second instalment is also nefarious for his call on the Datuk Seri Anwar Ibrahim's unity government to stop its anti-corruption campaign when he asked whether food prices will reduce if "we arrest 80 ex-ministers and charge them daily".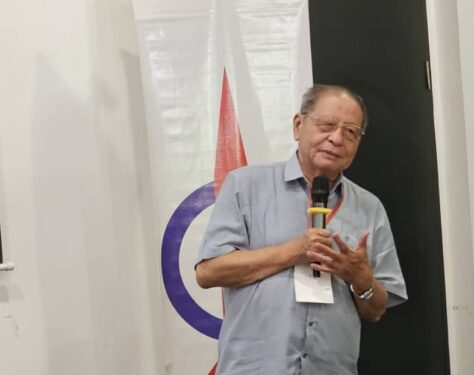 This shows the siege mentality of the Perikatan Nasional (PN) leaders who fear to be arrested and charged with corruption.
Peja will be politically correct if he demands that the people's economic problems are resolved while the anti-corruption drive continues but he chose otherwise.
It is noteworthy that Peja said "As a Muslim, I believe that when you ask Allah, Allah will give" in reference to Anwar's premiership.
If so, why is PN not responding to the Yang di-Pertuan Agong's numerous calls for political stability and national unity among the different races and religions in the country?
What is worse, the continued reliance of PN leaders on lies, falsehoods and false news to further their political ends at the price of polarising race and religious relations, undermining political stability and inhibiting an economic recovery? – May 27, 2023
Retired DAP supremo and former Iskandar Puteri MP Lim Kit Siang, 82, has a colourful political career spanning 57 years.
The views expressed are solely of the author and do not necessarily reflect those of Focus Malaysia.