IN a recent development, an UMNO division has united with other voices in calling for clarification from Attorney-General (AG) Tan Sri Idrus Harun regarding an alleged leaked internal memo.
The memo in question suggests a contemplation within the Attorney-General's Chambers (AGC) to potentially drop the 1Malaysia Development Bhd (1MDB) case involving former prime minister Datuk Seri Najib Razak.
The Pekan UMNO division has urged the AG to investigate the document and subsequently provide a comprehensive explanation to the public. This purported memo has gained substantial traction, swiftly circulating across various digital platforms since its leak.
Pekan UMNO division chief Datuk Fakhruddin Ariff highlighted the urgency of addressing the matter transparently.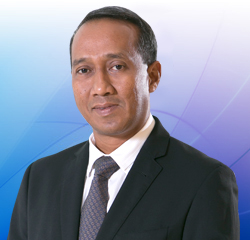 "If the document is genuine, it is evident that there has been an injustice done to Najib, a leader who has made significant contributions to the country.
"(If the document is genuine) the AGC must drop all six charges related to the 1MDB-International Petroleum Investment Company (IPIC) case.
"And it must investigate if there was any element of abuse of power in ensuring the charges against Najib would proceed," he said in a statement today.
In October 2018, Najib and former treasury secretary-general Tan Sri Mohd Irwan Serigar Abdullah were charged with six counts of criminal breach of trust involving RM6.6 bil worth of government funds, which allegedly included payments to Abu Dhabi-owned IPIC.
Moreover, the alleged 12-page memo said an evaluation found that the available evidence in the case was "grossly insufficient to prove a prima facie case for the six charges, let alone to secure a conviction beyond reasonable doubt", according to news portal Free Malaysia Today.
Attributed to lead prosecutor Jamil Airpin, the memo is purported to have been directed to the then-attorney-general Tommy Thomas in September 2019.
Although the AGC has launched an inquiry into the leaked document, the verification of its authenticity is still pending.
As this situation unfolds, it has triggered discussions regarding the integrity of the legal process and the potential ramifications for the ongoing 1MDB case involving Najib. – Aug 23, 2023