PENANG has no plans to construct more landfills other than the present facility at Pulau Burung (main pic) despite that the site is now approaching full capacity.
Instead, the state will consider technologies such as waste-to- energy incinerators to mitigate waste, according to Penang executive councillor Datuk Seri S. Sundarajoo.
Sundarajoo who oversees the portfolio of housing and the environment said the state has no plans to create more landfills as it is now time to pursue the alternatives to treat and manage solid waste collection in the state.
"We have a few more years to manage the waste at Pulau Burung before it reaches its limit. After which it is the waste- to-energy solutions. We also want to inculcate the culture of recycling," the Prai assemblyman told a media conference.
He was speaking at an event held by the Penang Green Council to highlight this month's celebration of the World Clean-Up Day activities.
Sundarajoo said that the state is now pursuing the option in investing in incinerators to treat waste which he believed has the attention of Chief Minister Chow Kon Yeow.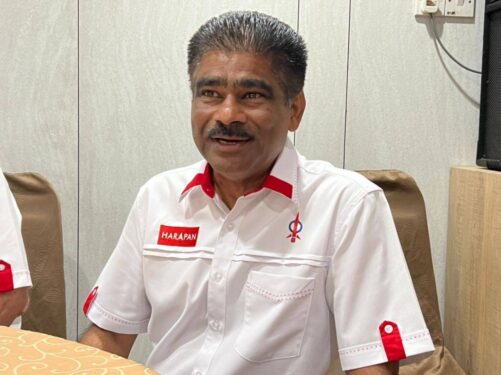 He expects Chow to address the matter in view of the almost full capacity at Pulau Burung.
Sundarajoo is hopeful Penang's waste management issue can be mitigated with a strong emphasis on recycling and usage of the latest technology to convert waste into renewable energy.
Although the annual global clean-up day falls on Sept 16 (tomorrow), it is a month-long campaign in Penang with the climax scheduled for Sept 30, according to Green Council general manager Josephine Tan Mei Ling.
Tan who also revealed that Penang has a 51.3% recycling rate which is the country's highest, wants both the public and private sectors to work together in cleaning up Penang.
Meanwhile, Sundarajoo said it is unfair to presume that all developers are polluters.
The former deputy president and deputy CEO of Eco World Development Group Bhd cited an example of how Eco World had engaged a horticulturist to re-plant trees which stood in the way of development.
He noted that many developers are conscious of the need to protect the environment with many having inculcated green-friendly benchmarks in their construction standards.
Above all else, development in Penang is happening at localities which are barren. "There is no project approved in sensitive areas such as forest reserves. Developers are only focused in areas which were already cleared or were previously abandoned projects," stated Sundarajoo.
He added that he would vet all developers to ensure that they are financially sound to carry out projects to prevent them from abandoning critical housing projects in Penang. – Sept 15, 2023
Main pic credit: The Star